Article: Getting a New Home
Eva is patiently waiting while I set up her new home.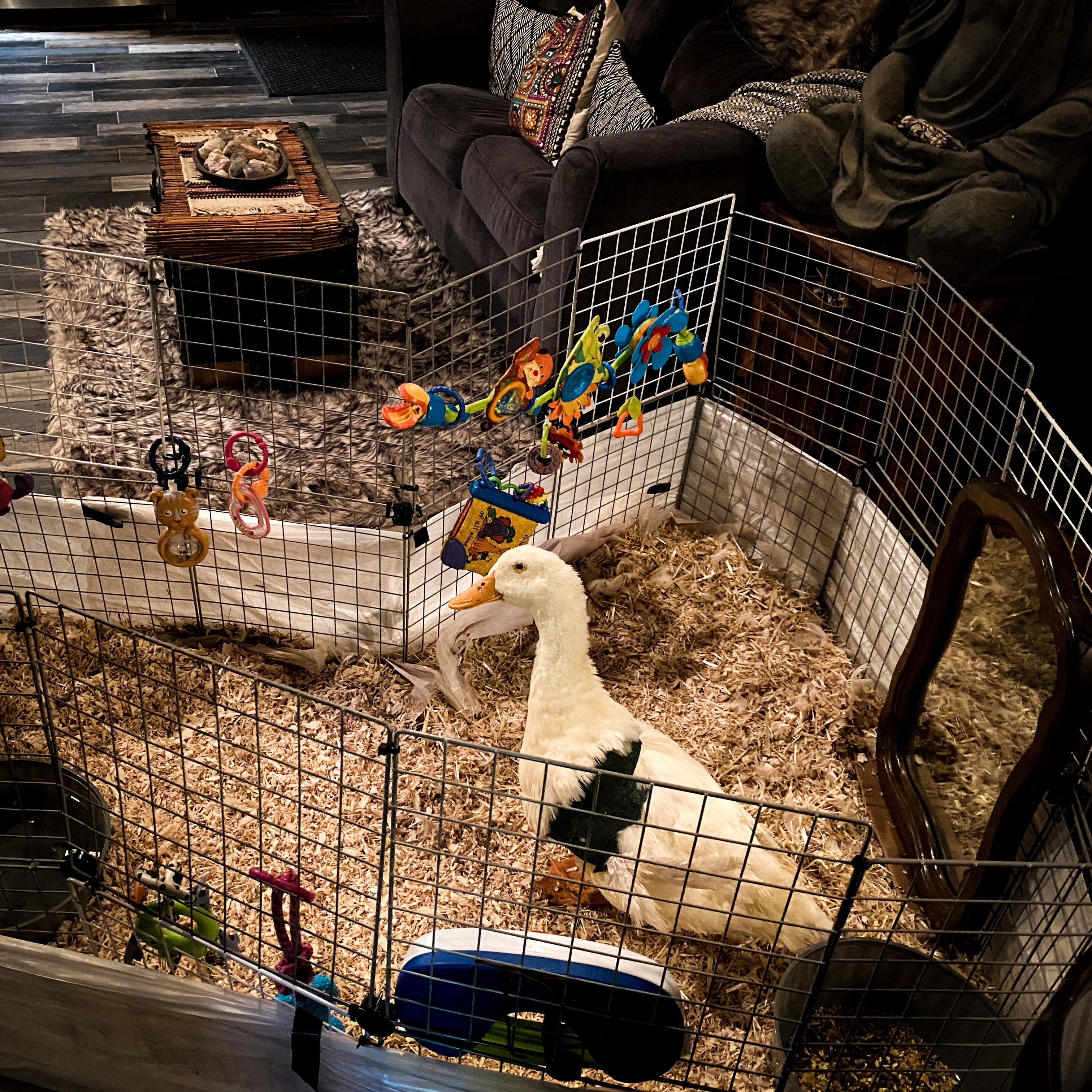 I read that ducks get bored and lonely when they aren't around other ducks so I got her a mirror and some toys at a secondhand shop. She loves the mirror but isn't too sure about the toys yet. 
Read more