It's day 3 and Sami is able to eat dry food, drink water and use a litter box.
The wounds on his mouth and eye are already beginning to heal.
This poor little baby is so needy. I can tell he really misses his mother. 
He will only eat if you're petting him and wants to be held and loved on constantly.
I found a track on Soundcloud that's specifically for relaxing cats and kittens.
It helps sleep and feel calm.
I think he's going to enjoy his life here.
I'm curious to see who he will bond with the most out of the three adult cats that we care for.
We have two females and one male.
If you would like to support Sami's journey click
here
.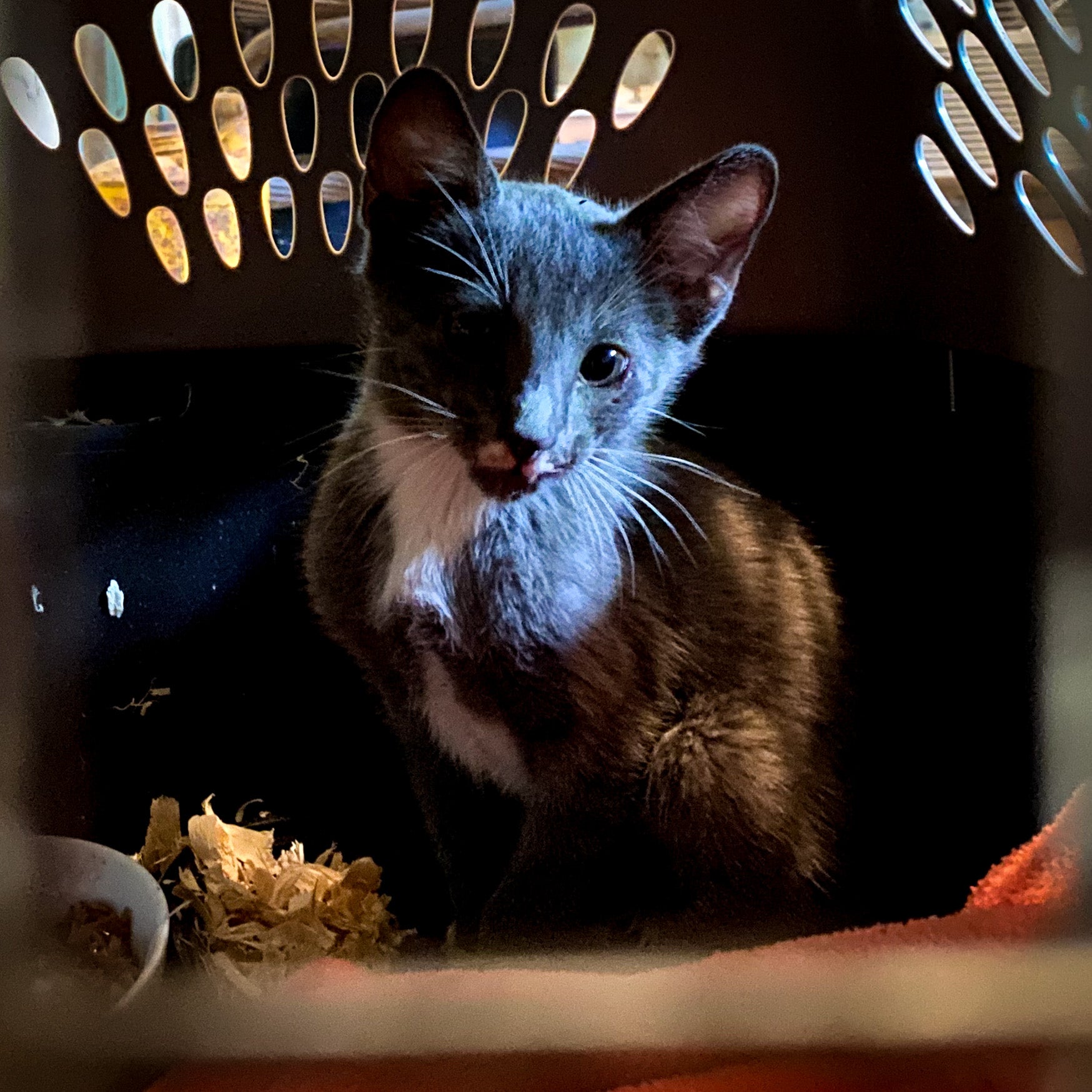 Yesterday we had to go into the city and as I was getting onto the highway we both saw something grey that was chaotically jumping about 2 feet in the air and weaving in and out of traffic. When ...
Read more