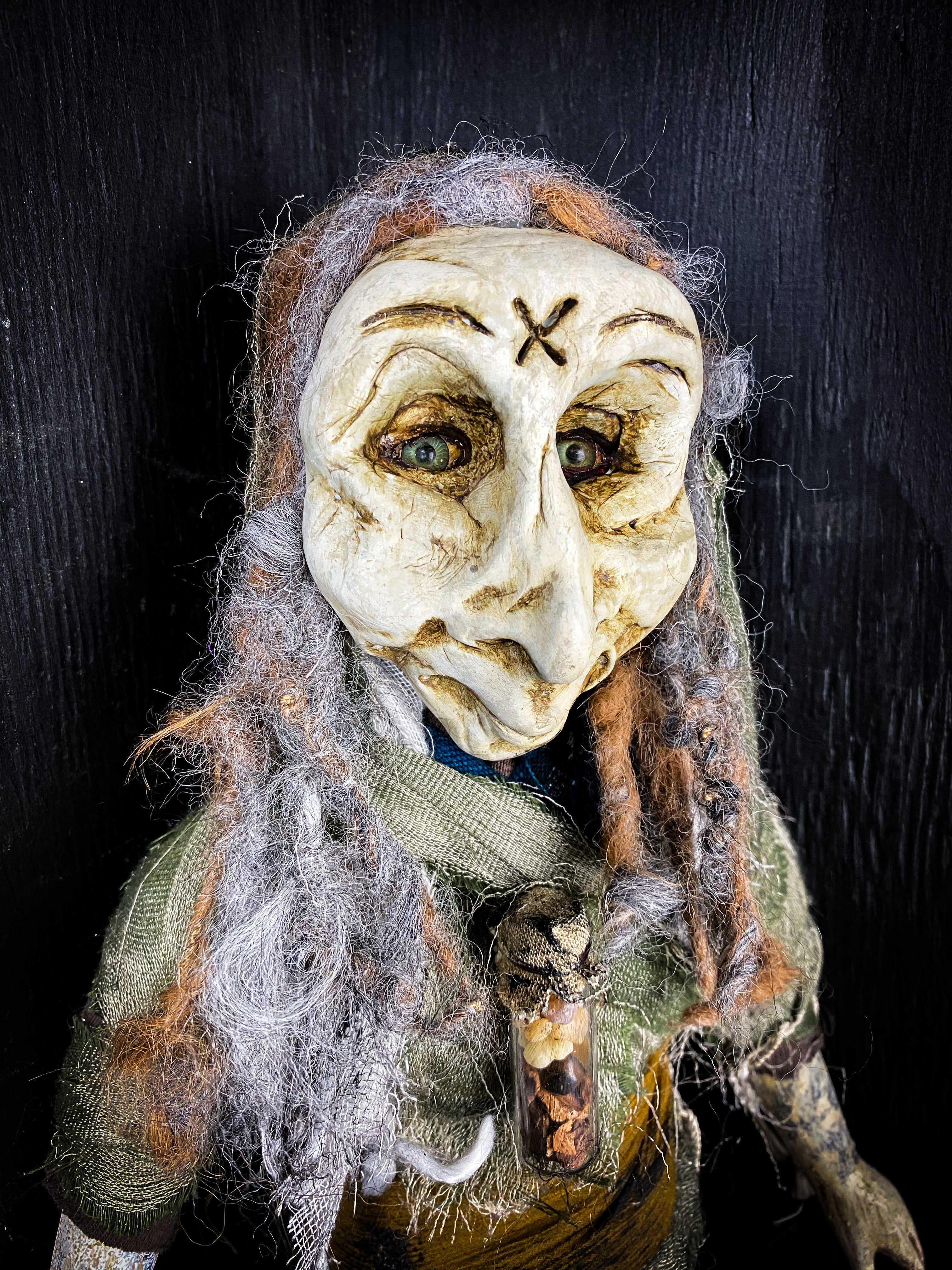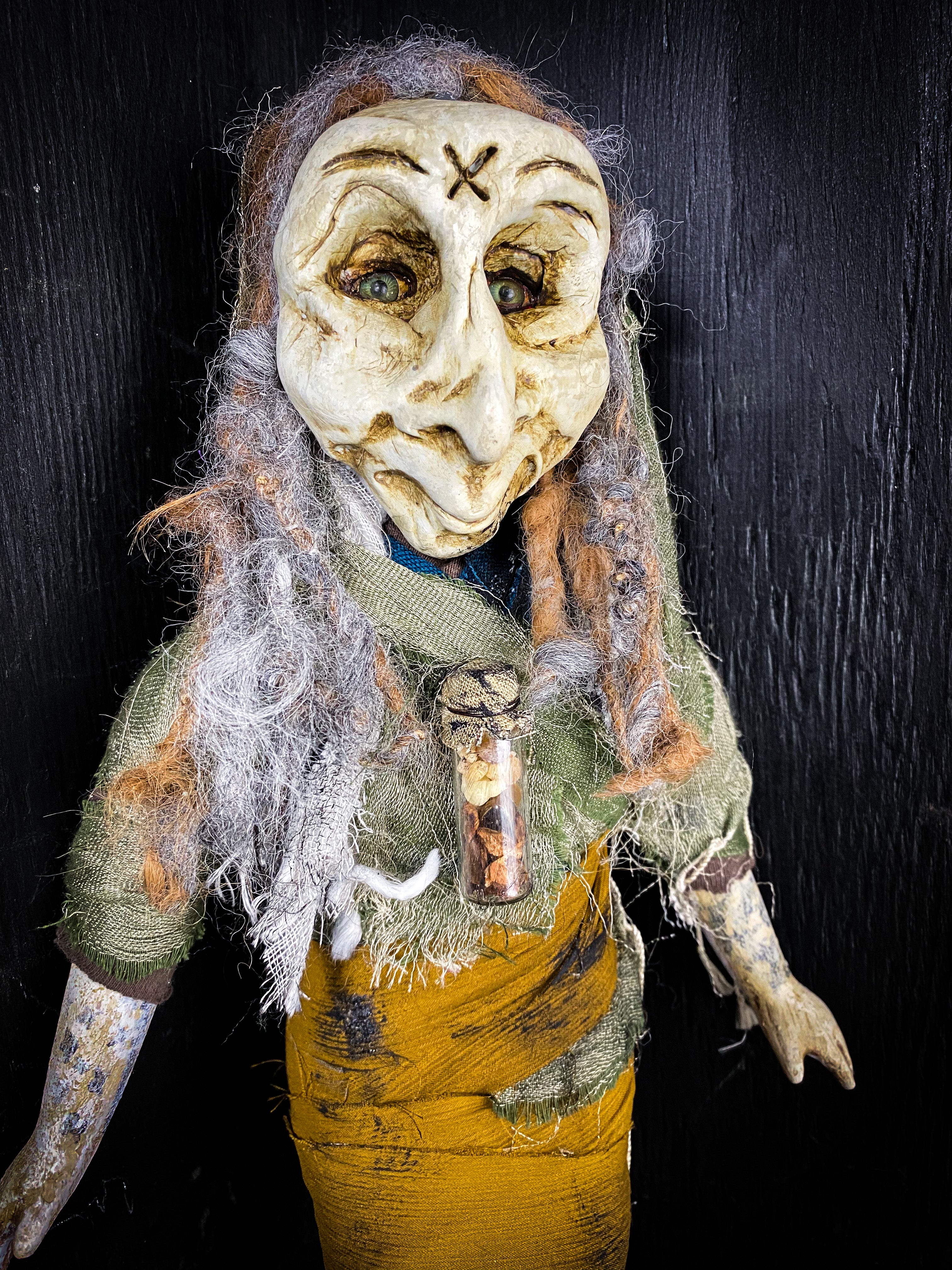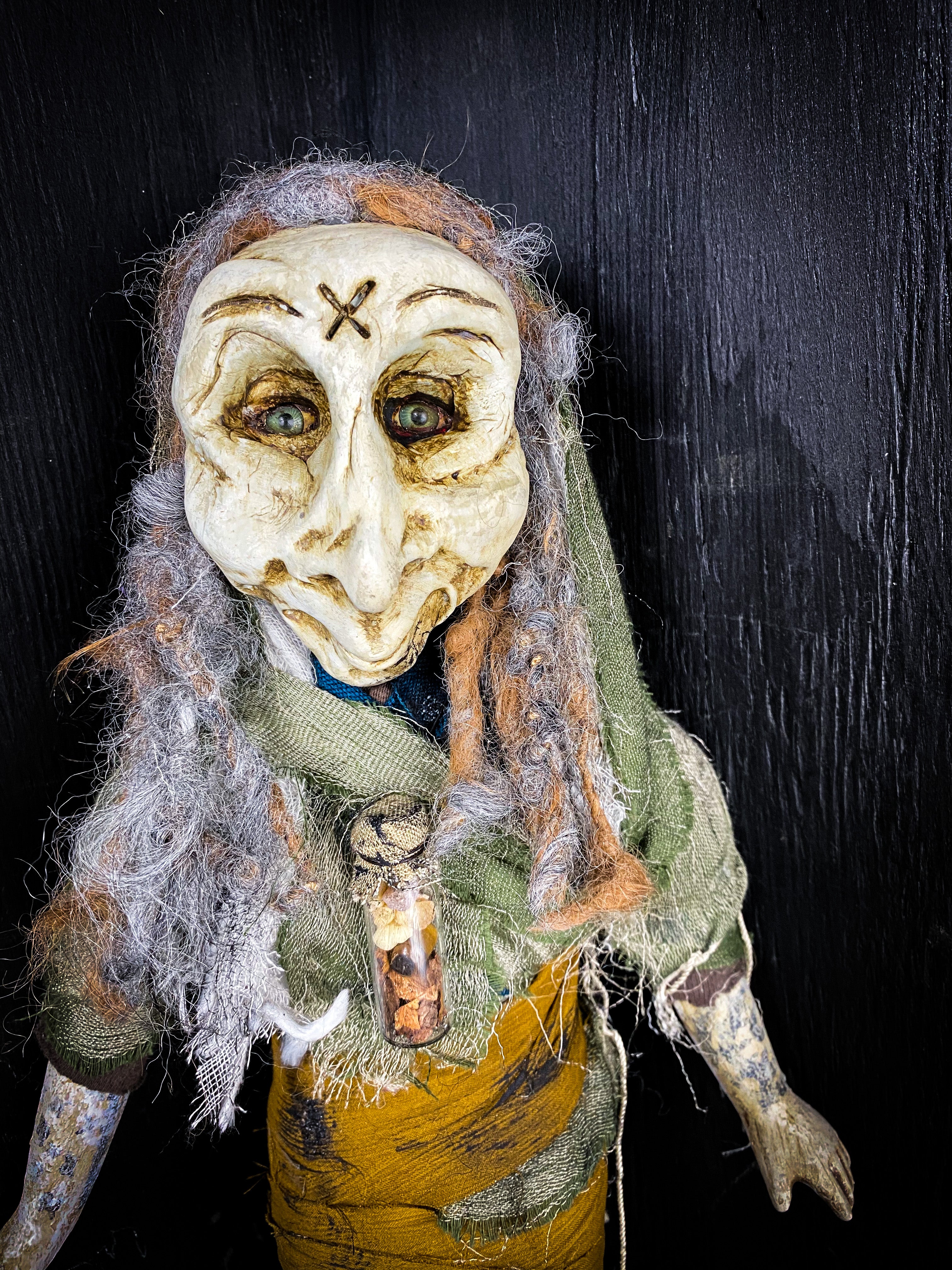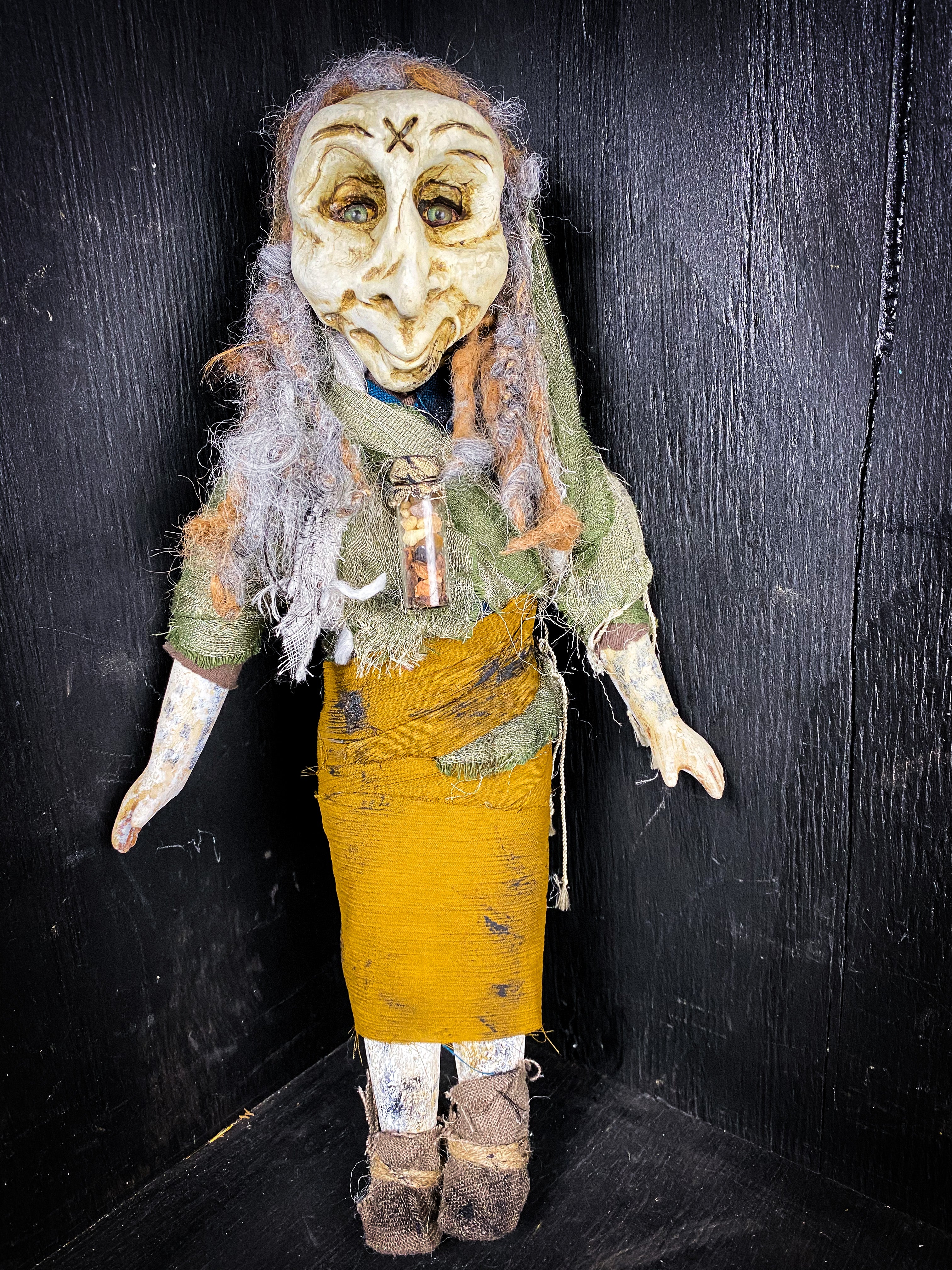 ---
MEDICINE CARRIER
This is a doll that I intuitively created.
I feel that if this doll is meant for you that you will instantly know it and her story and purpose will be revealed to you.
She was created using clay, paint, glass eyes and repurposed textiles. Her hair is hand dyed and spun wool and she wears a glass vial around her neck containing white pine bark, frankincense resin and tigers eye. 
White pine is known as the tree of peace.
It's also used for protection, abundance and discovering your purpose. 
Frankincense is used for clarity, freedom of expression, spiritual enlightenment and opening the third eye. 
Tigers eye is said to help you release fear, promote inner strength, courage and self confidence and help you transmute negative thoughts and emotions into positive ones. 

Measurements: 15" Tall x 8.25" Wide x 4" Deep
This doll is not a toy. She is one of a kind and fragile. She has a wire hanger so she can be hung on a wall.
Sale price

$ 225.00
Regular price
(/)
Choose options