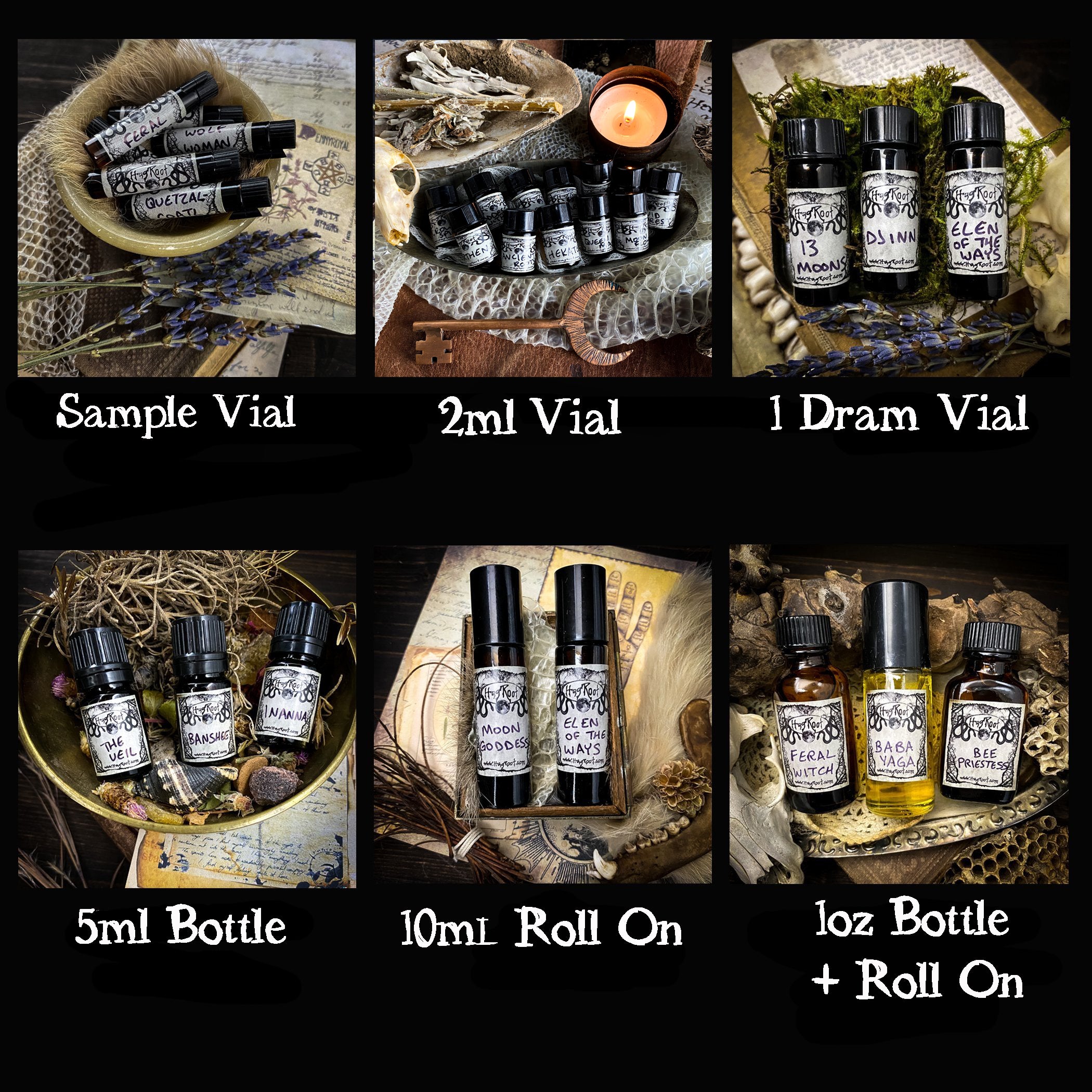 ---
∙∙••THE DAGDA••∙∙
(Leather, Oakmoss, Dragons Blood, Musk, Cypress, Galbanum, Amber)


The Dagda is known as the Irish god of knowledge, fertility, protection, prophecy, weather, reincarnation, prosperity all things creative. He was the king of the Tuatha Dé Danann. The Tuatha Dé Danann is said to be a magical race of beings with supernatural powers.
The stories say that the Dagda was extremely strong and powerful and that he used his gifts to protect those in need. He had a bronze cauldron that was said to never be empty that could feed all of humanity. He also has a harp made of oak that he played to change the weather and the seasons.

The Dagda is a powerful blend of aged leather, earthy musk, grounding oakmoss, sacred dragons blood resin, knotty cypress, woody galbanum and golden amber.
-X-X-X-X-X-X-X-X-X-X-X-X-
The oils that I create are intuitively blended to give you a unique and mystical experience. I use a variety of materials including plant absolutes, essential oils, fragrances, resins, botanical oils and natural essences from roots, flowers, herbs and stones. They are then blended into a carrier oil and are safe to use on the skin. They can be applied to the pulse points and worn as a perfume or cologne or used to anoint the body before a ritual or ceremony. I recommend infusing them with an intention before applying them to give them a personal energetic boost.
The Earth and it's inhabitants are sacred and I treat them as such. I work hard to keep my creations and packaging cruelty free, responsibly sourced and eco-friendly.
Sale price

$ 4.00
Regular price
(/)
THE DAGDA-(Leather, Oakmoss, Dragons Blood, Musk, Cypress, Galbanum, Amber)-Perfume, Cologne, Anointing, Ritual Oil
Sale price

$ 4.00
Regular price
Choose options