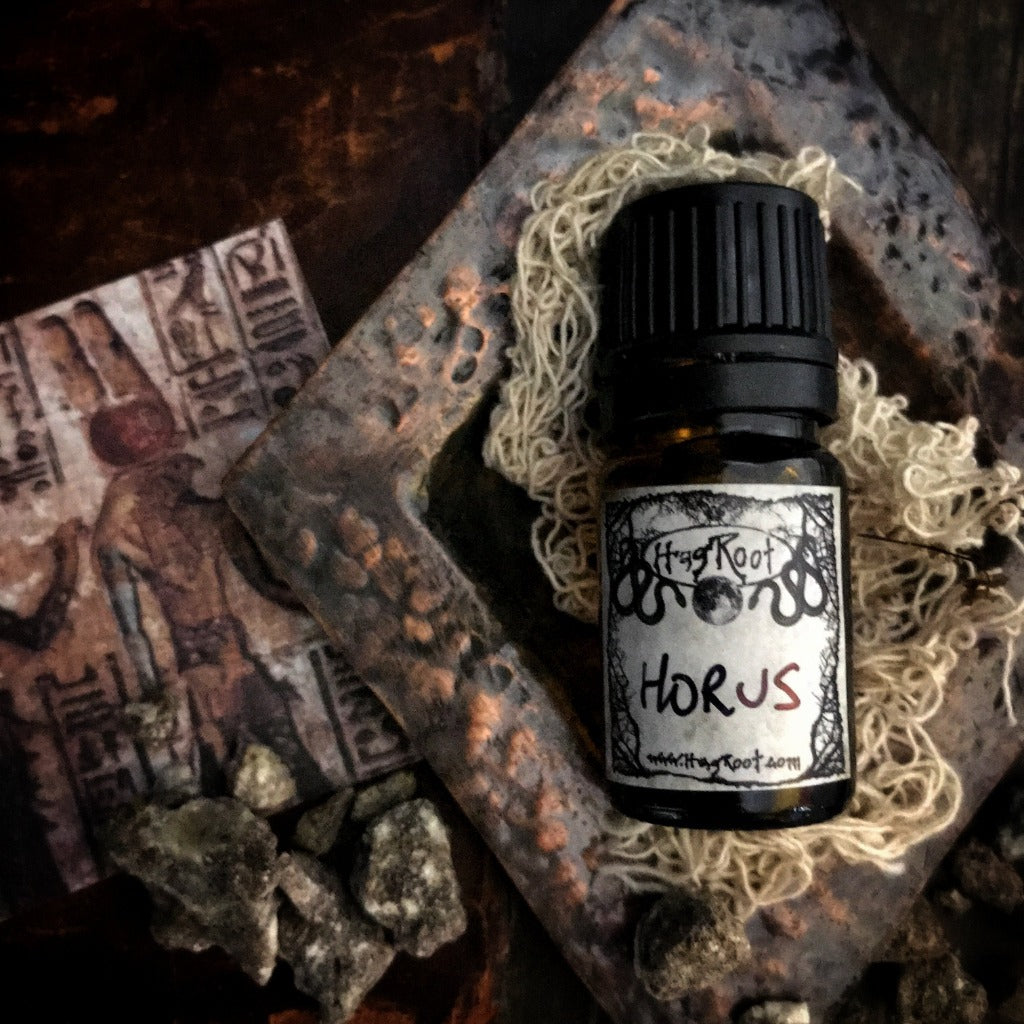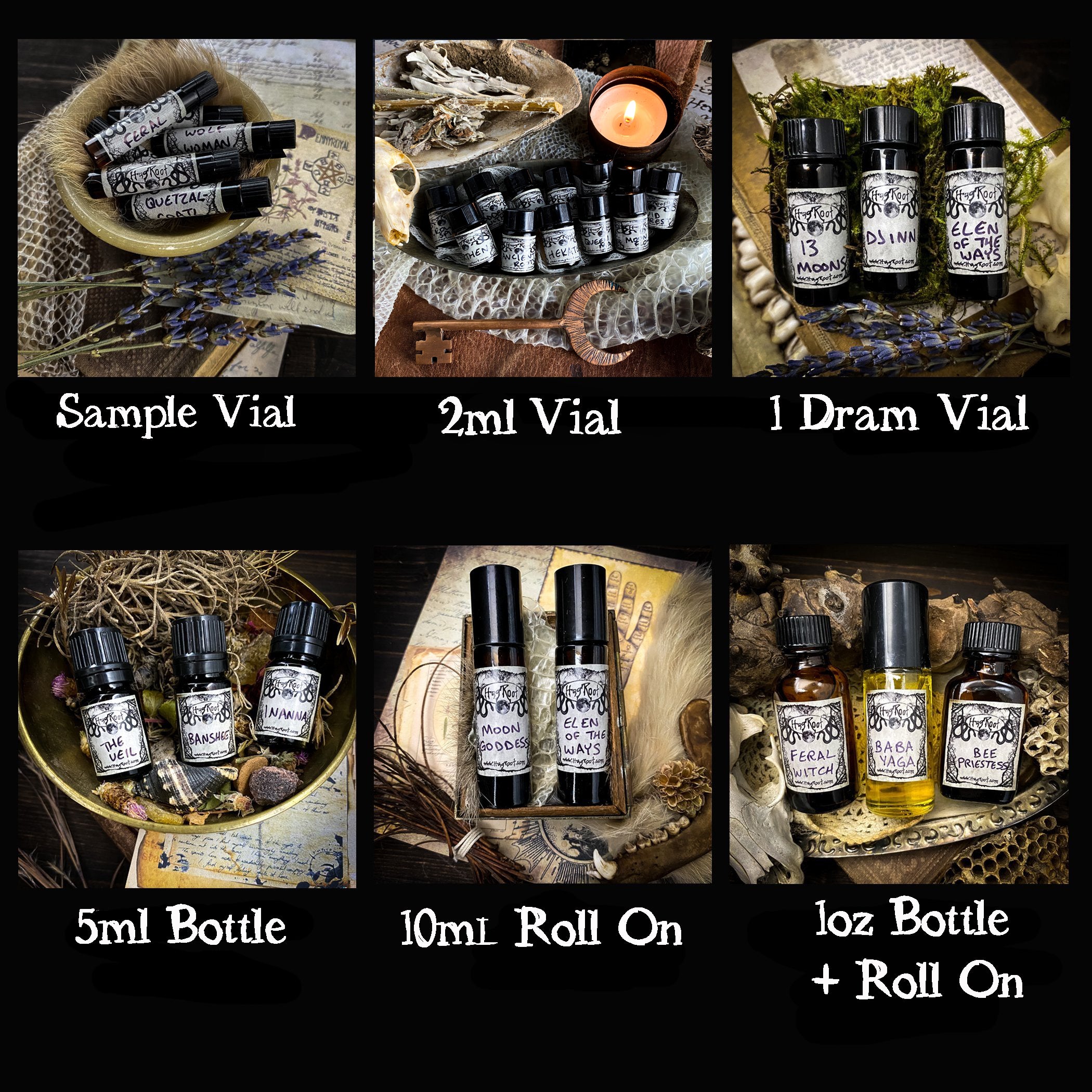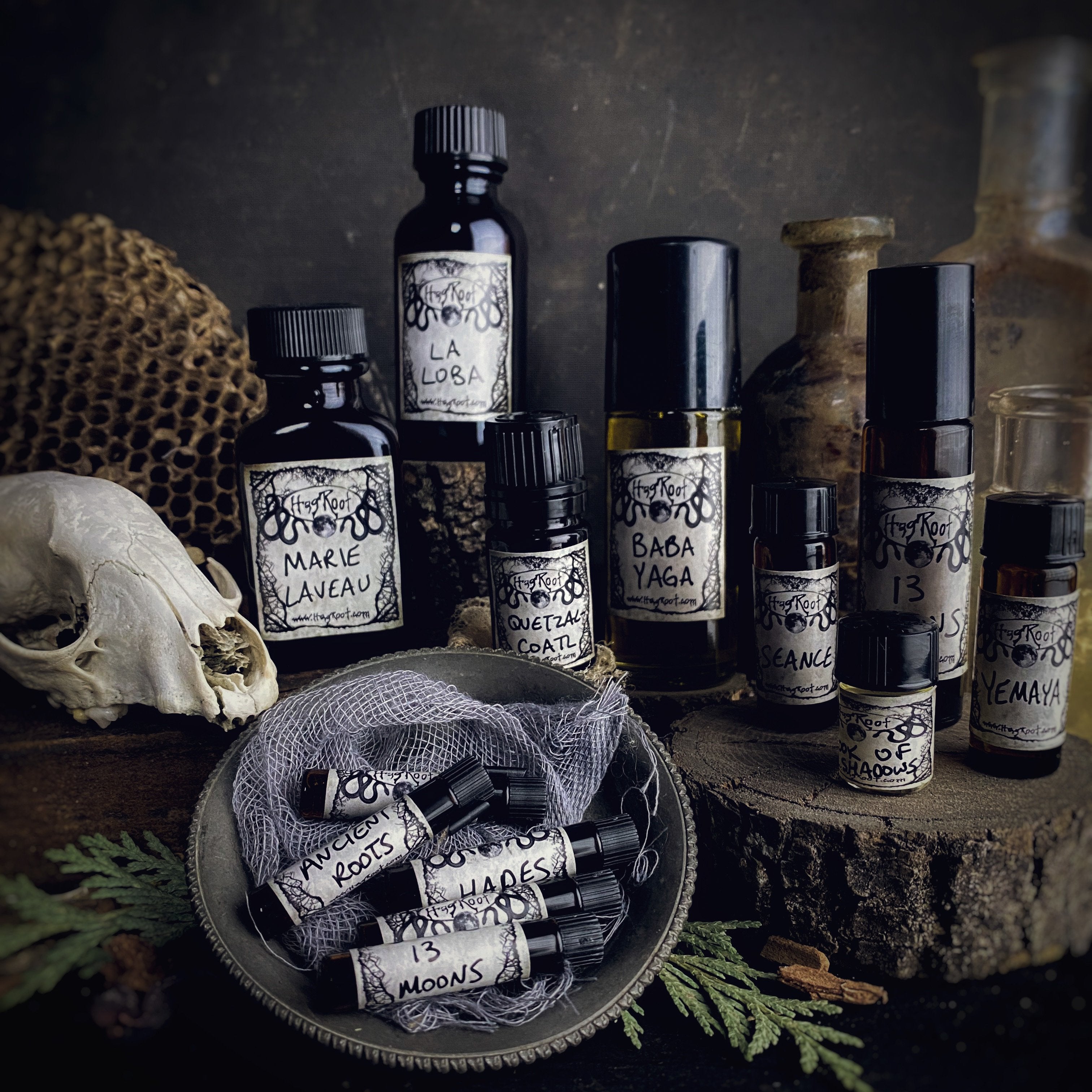 ---
∙∙••HORUS••∙∙
(Cypress, Grapefruit, Juniper Berries, Fir)


Horus is an Egyptian solar spirit who is worshiped in the form of a hawk or as a human with a falcon head. The sun and moon are his eyes. He is a warrior spirit of light and serves as an intermediary between humans and spirits. He leads souls to the Lord of Death. 
He is a wise and compassionate ruler and is sometimes called the Enchanted One.

Horus is a wise blend of cypress, grapefruit, juniper berries and fir.


-X-X-X-X-X-X-X-X-X-X-X-X-
The oils that I create are intuitively blended to give you a unique and mystical experience. I use a variety of materials including plant absolutes, essential oils, fragrances, resins, botanical oils and natural essences from roots, flowers, herbs and stones. They are then blended into a carrier oil and are safe to use on the skin. They can be applied to the pulse points and worn as a perfume or cologne or used to anoint the body before a ritual or ceremony. I recommend infusing them with an intention before applying them to give them a personal energetic boost.
The Earth and it's inhabitants are sacred and I treat them as such. I work hard to keep my creations and packaging cruelty free, responsibly sourced and eco-friendly.
Sale price

$ 4.00
Regular price
(/)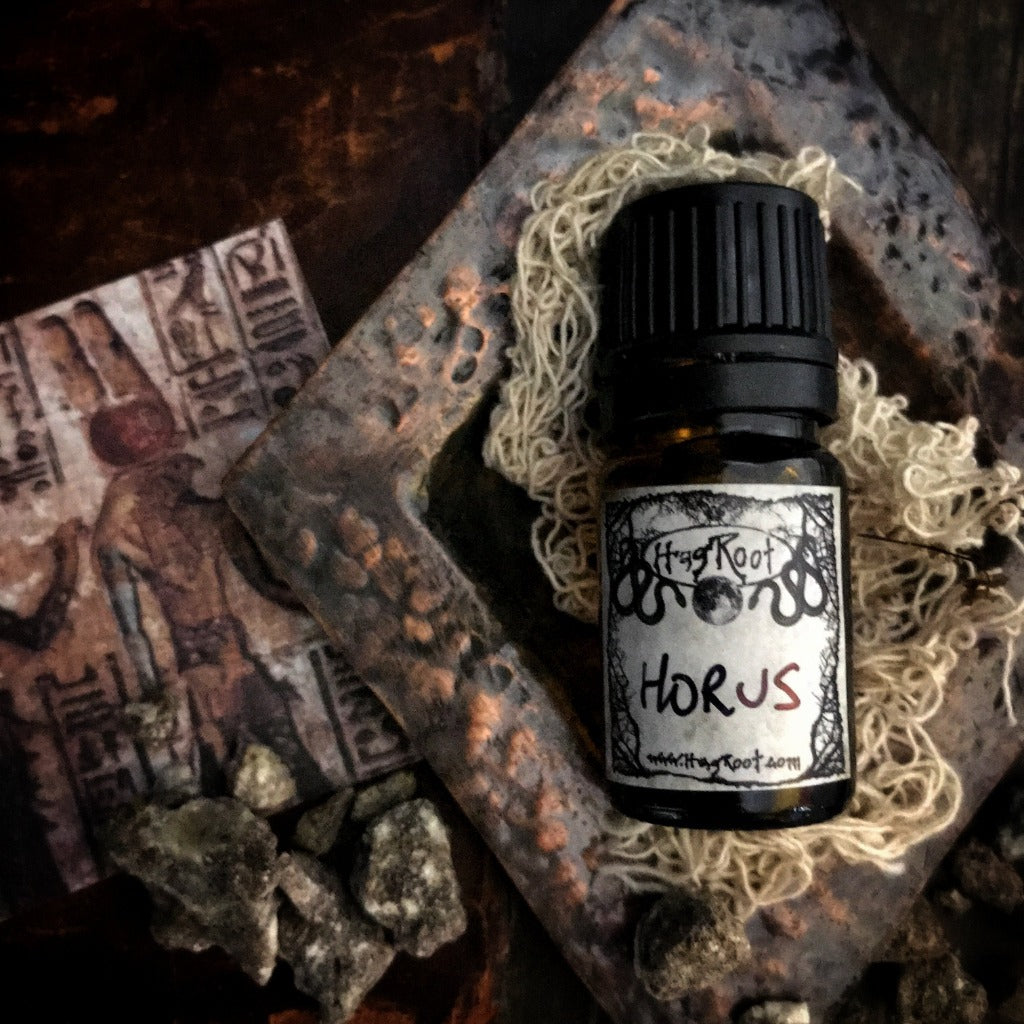 HORUS-(Cypress, Grapefruit, Juniper Berries, Fir)-Perfume, Cologne, Anointing, Ritual Oil
Sale price

$ 4.00
Regular price
Choose options