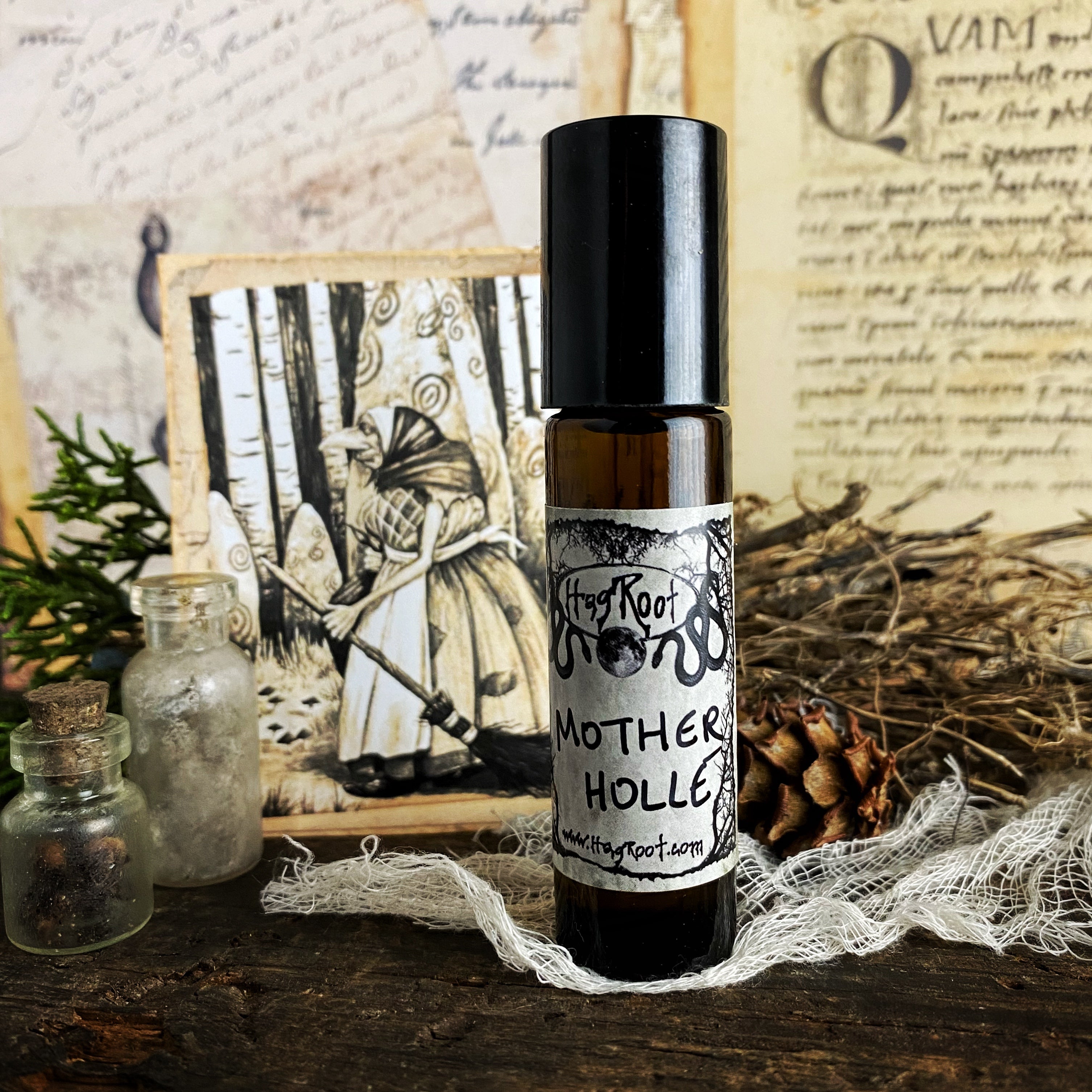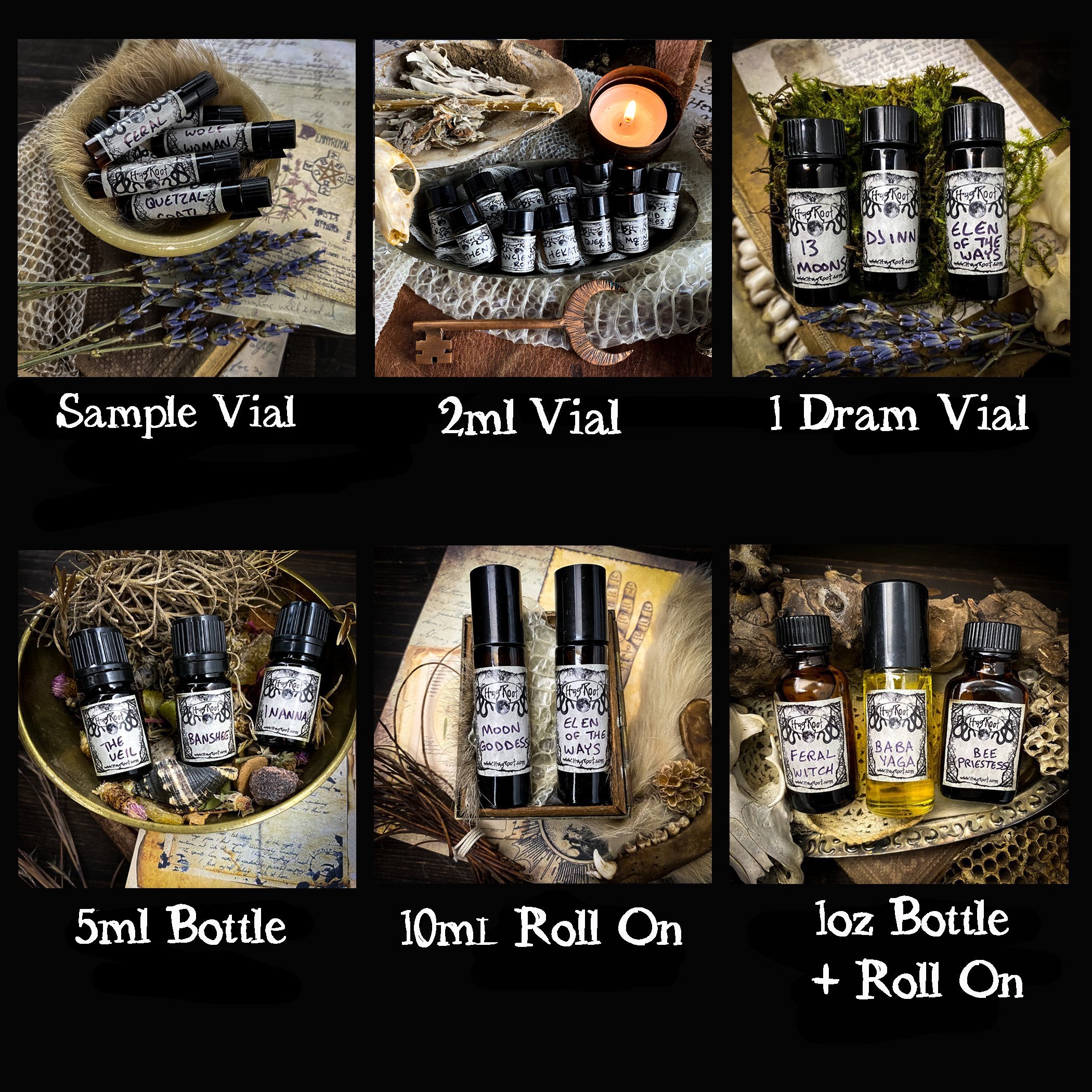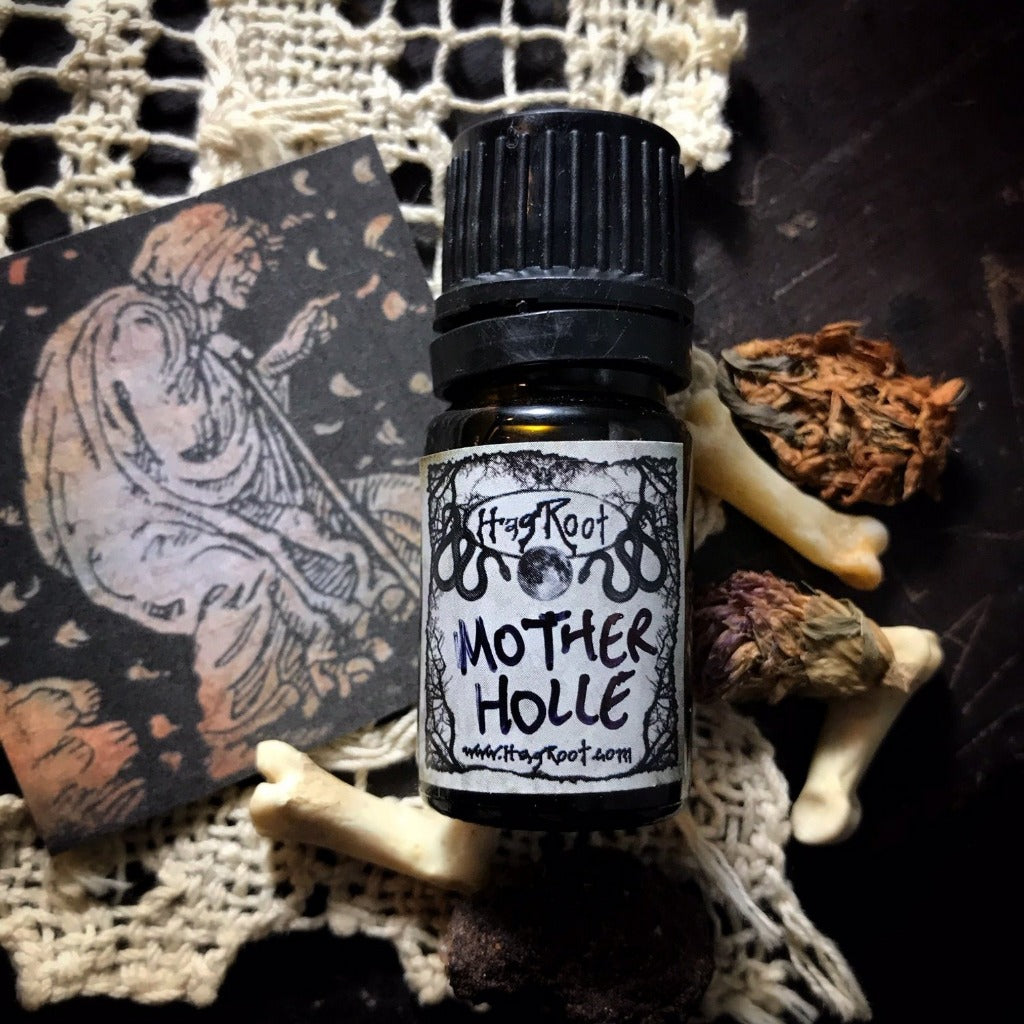 ---
∙∙••MOTHER HOLLE••∙∙
(Blackberry, Raspberry, Spruce, Amber, Vetiver)
Mother Holle, also known as Frau Holle or Mother Hulda is the goddess of the hearth and home.
She has long black and grey hair and wears a green robe. She 
is known as the feminine spirit of the woods and is the sacred embodiment of the earth.
Mother Holle spends her days at her spinning wheel, humming magic filled songs to the nearby forest creatures. Some folk stories say
 that the world was created from this wheel. She is a master of divination and rebirth and gives advice freely. 
She's an extremely wise woman and taking her advice can lead to a much needed shift in consciousness. 
Mother Holle's world can only be accessed through the bottom of a well so you must have the courage to seek her out. 
This well is also said to be the entrance to the land of Faery.
Mother Holle is an enchanting and inspiring blend of freshly picked blackberries and raspberries, ancient spruce trees, warm vetiver and golden amber resin. 


-X-X-X-X-X-X-X-X-X-X-X-X-
The oils that I create are intuitively blended to give you a unique and mystical experience. I use a variety of materials including plant absolutes, essential oils, fragrances, resins, botanical oils and natural essences from roots, flowers, herbs and stones. They are then blended into a carrier oil and are safe to use on the skin. They can be applied to the pulse points and worn as a perfume or cologne or used to anoint the body before a ritual or ceremony. I recommend infusing them with an intention before applying them to give them a personal energetic boost.
The Earth and it's inhabitants are sacred and I treat them as such. I work hard to keep my creations and packaging cruelty free, responsibly sourced and eco-friendly.
Sale price

$ 4.00
Regular price
(/)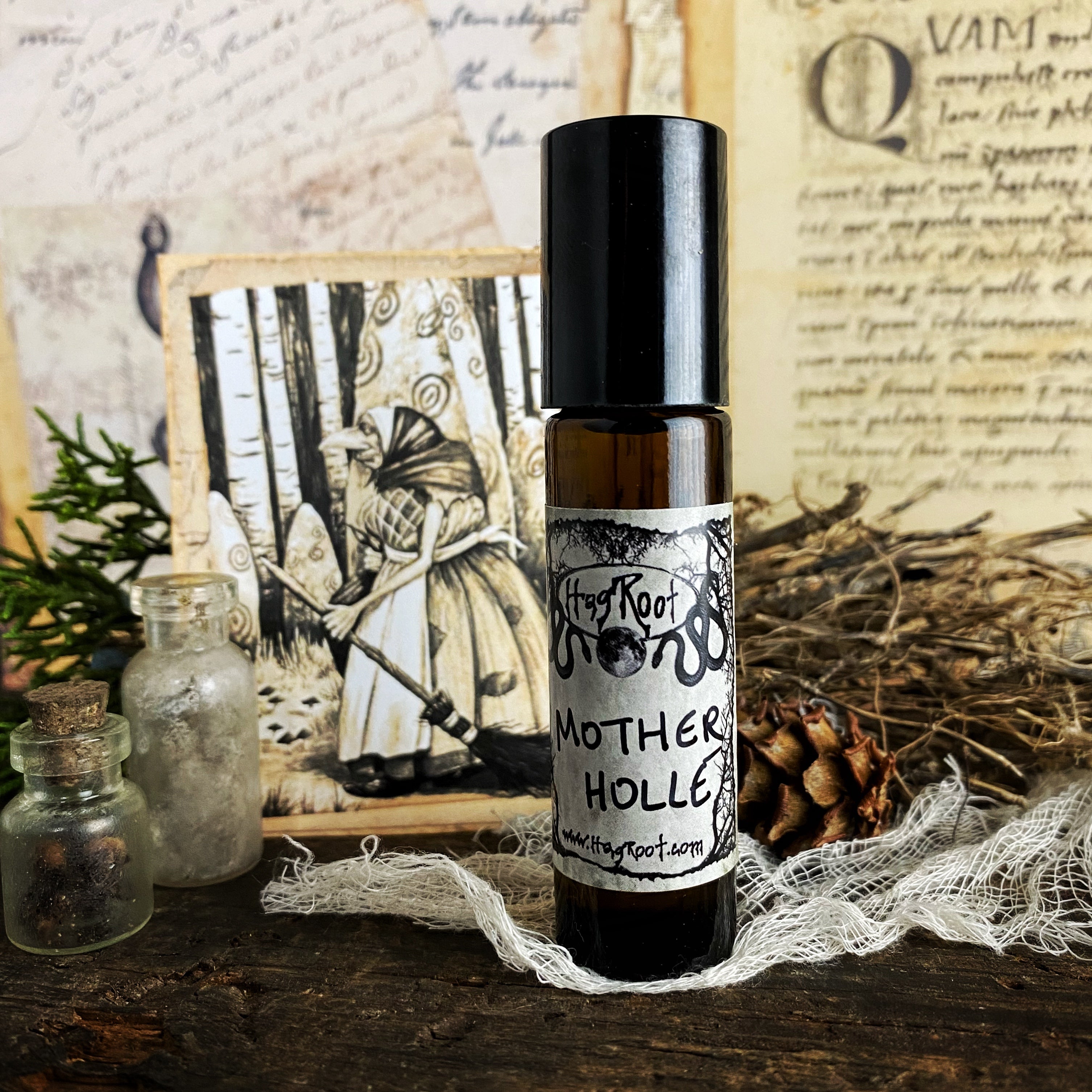 MOTHER HOLLE-(Blackberry, Raspberry, Spruce, Fir, Amber, Vetiver)-Perfume, Cologne, Anointing, Ritual Oil
Sale price

$ 4.00
Regular price
Choose options