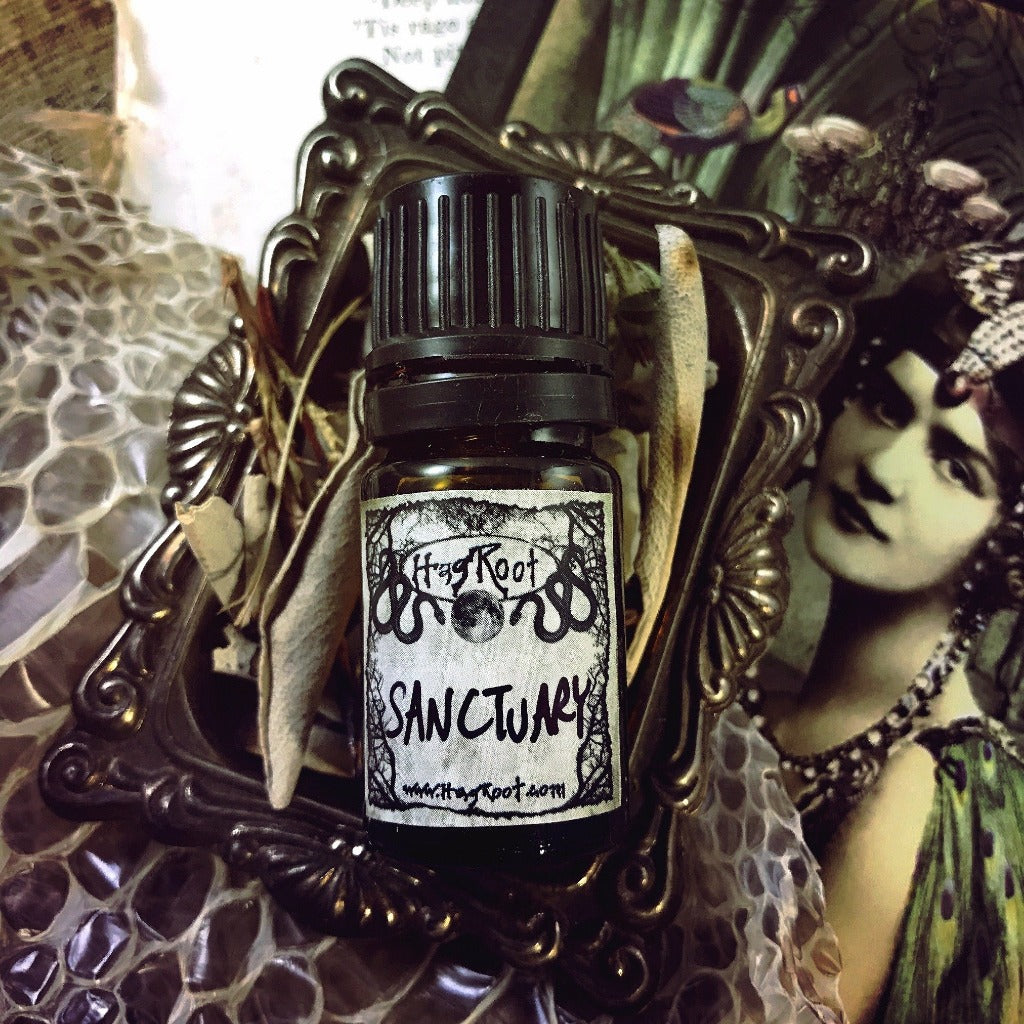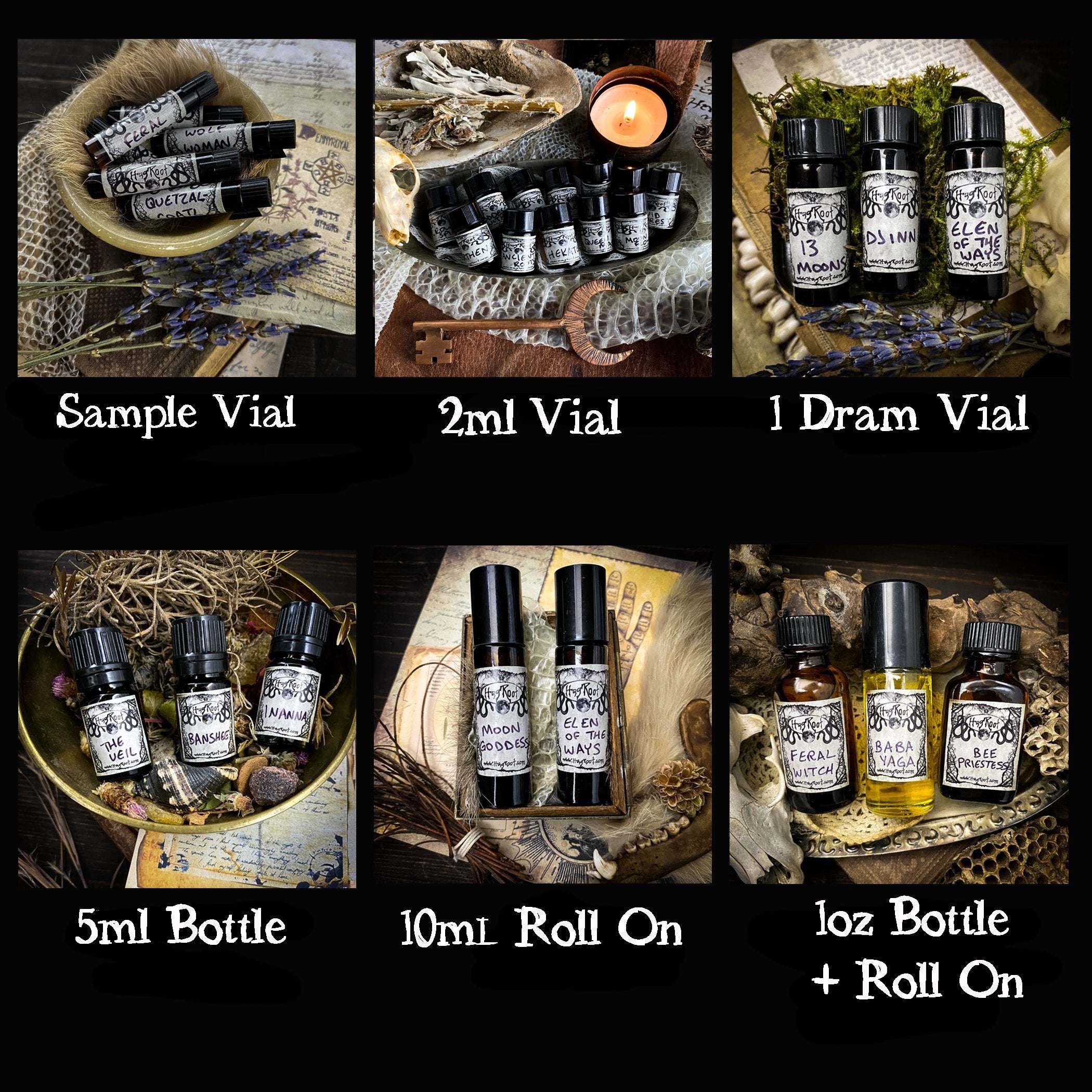 ---
∙∙••SANCTUARY••∙∙
(Oud Wood, Moss, Cedar, Brown Sugar, Magnolia Blossoms, Vanilla, Vetiver, Leather, Amber, Oat, Patchouli)
Not only do we create sacred spaces that become our sanctuaries, we are our sanctuary.
When we speak kindly to ourselves and nurture our needs, we become our own sanctuary.
Sanctuary is an oil that I created to help you become comfortable in your skin and in your surroundings. It is a reminder to value yourself and the space that you have created. It is freedom to change and to exist and to just be.
When we're in our sanctuary, we become love.
Here we have the stillness and the surrender that is required to understand the mysteries of our essence.

Sanctuary can be worn as a perfume or used to anoint areas of your home.
It was created to rejuvenate your spirit and to draw out the forces that are draining the energy from you and your space.

Sanctuary is a beautiful and comforting blend of delicate flowers, hearty cedar and oud wood, warm spices and resinous amber.
-X-X-X-X-X-X-X-X-X-X-X-X-


The oils that I create are intuitively blended to give you a unique and mystical experience. I use a variety of materials including plant absolutes, essential oils, fragrances, resins, botanical oils and natural essences from roots, flowers, herbs and stones. They are then blended into a carrier oil and are safe to use on the skin. They can be applied to the pulse points and worn as a perfume or cologne or used to anoint the body before a ritual or ceremony. I recommend infusing them with an intention before applying them to give them a personal energetic boost.
The Earth and it's inhabitants are sacred and I treat them as such. I work hard to keep my creations and packaging cruelty free, responsibly sourced and eco-friendly.
Sale price

$ 4.00
Regular price
(/)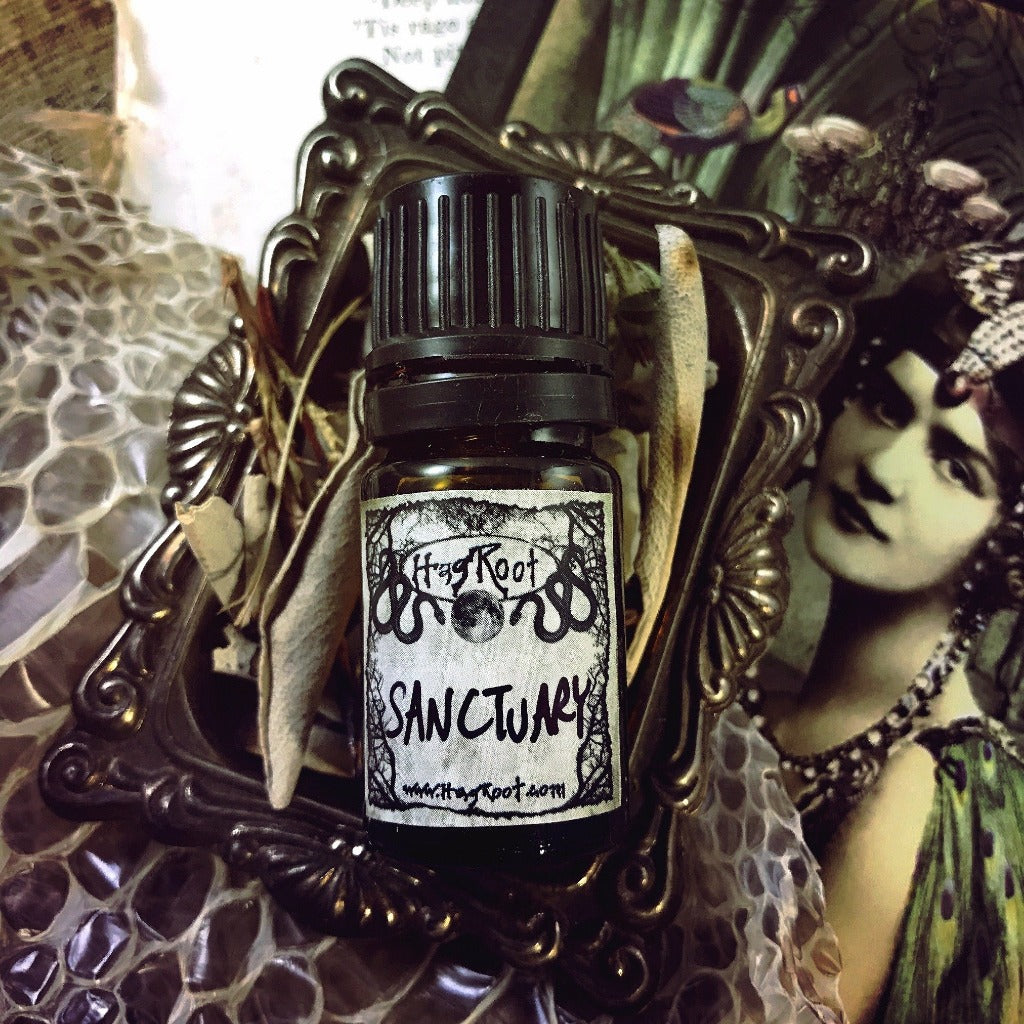 SANCTUARY-(Oud Wood, Moss, Cedar, Brown Sugar, Magnolia Blossoms, Vanilla, Vetiver, Leather, Amber, Oat, Patchouli)-Perfume, Cologne, Anointing, Ritual Oil
Sale price

$ 4.00
Regular price
Choose options