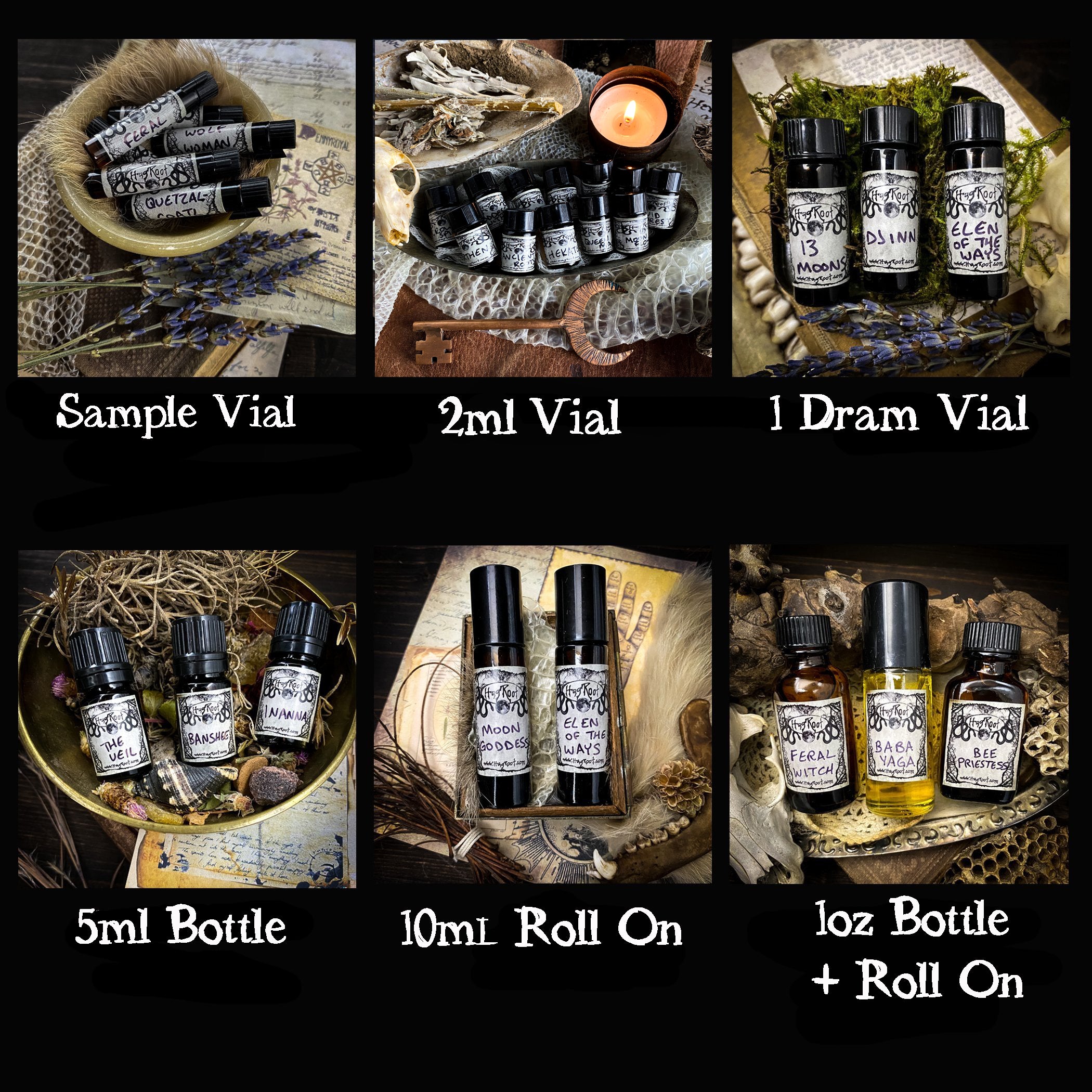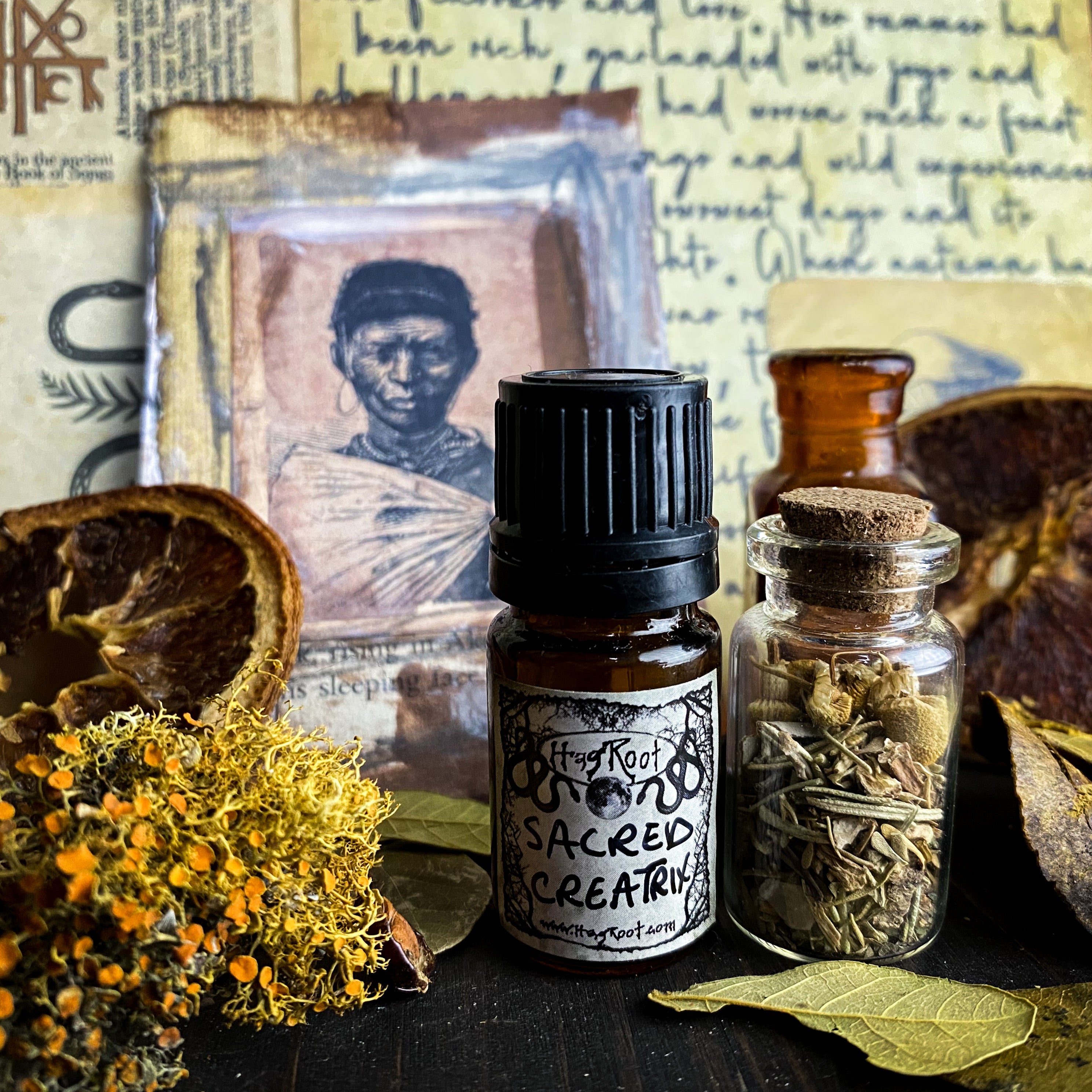 ---
∙∙••SACRED CREATRIX••∙∙
(Pomegranate, Blood Orange, Rose Petals, Oakmoss, Patchouli, Amber, Sandalwood, Smoked Woods, Spice)
The Sacred Creatrix has stripped away everything that was holding her back from being the wild and sacred creatrix that she was meant to be. No more ego, self doubt, hesitation or fear. No more standing in her own way. She now stands in her power. She creates fearlessly and intuitively. Her creations are her medicine.

I created this oil to assist you in lighting the creative fire that burns within you. I hope that it helps you unleash your sacred creatrix energy and to break free from all of your obstacles so you can fully embrace your authentic and divine self.
Sacred Creatrix is an empowering and inspiring blend of dark spices, smoked woods, sacred earth, red rose petals, blood orange and pomegranate.

-X-X-X-X-X-X-X-X-X-X-X-X-
The oils that I create are intuitively blended to give you a unique and mystical experience. I use a variety of materials including plant absolutes, essential oils, fragrances, resins, botanical oils and natural essences from roots, flowers, herbs and stones. They are then blended into a carrier oil and are safe to use on the skin. They can be applied to the pulse points and worn as a perfume or cologne or used to anoint the body before a ritual or ceremony. I recommend infusing them with an intention before applying them to give them a personal energetic boost.
The Earth and it's inhabitants are sacred and I treat them as such. I work hard to keep my creations and packaging cruelty free, responsibly sourced and eco-friendly.
Sale price

$ 4.00
Regular price
(/)
SACRED CREATRIX -(Pomegranate, Blood Orange, Rose Petals, Oakmoss, Patchouli, Amber, Sandalwood, Smoked Woods, Spice)-Perfume, Cologne, Anointing, Ritual Oil
Sale price

$ 4.00
Regular price
Choose options