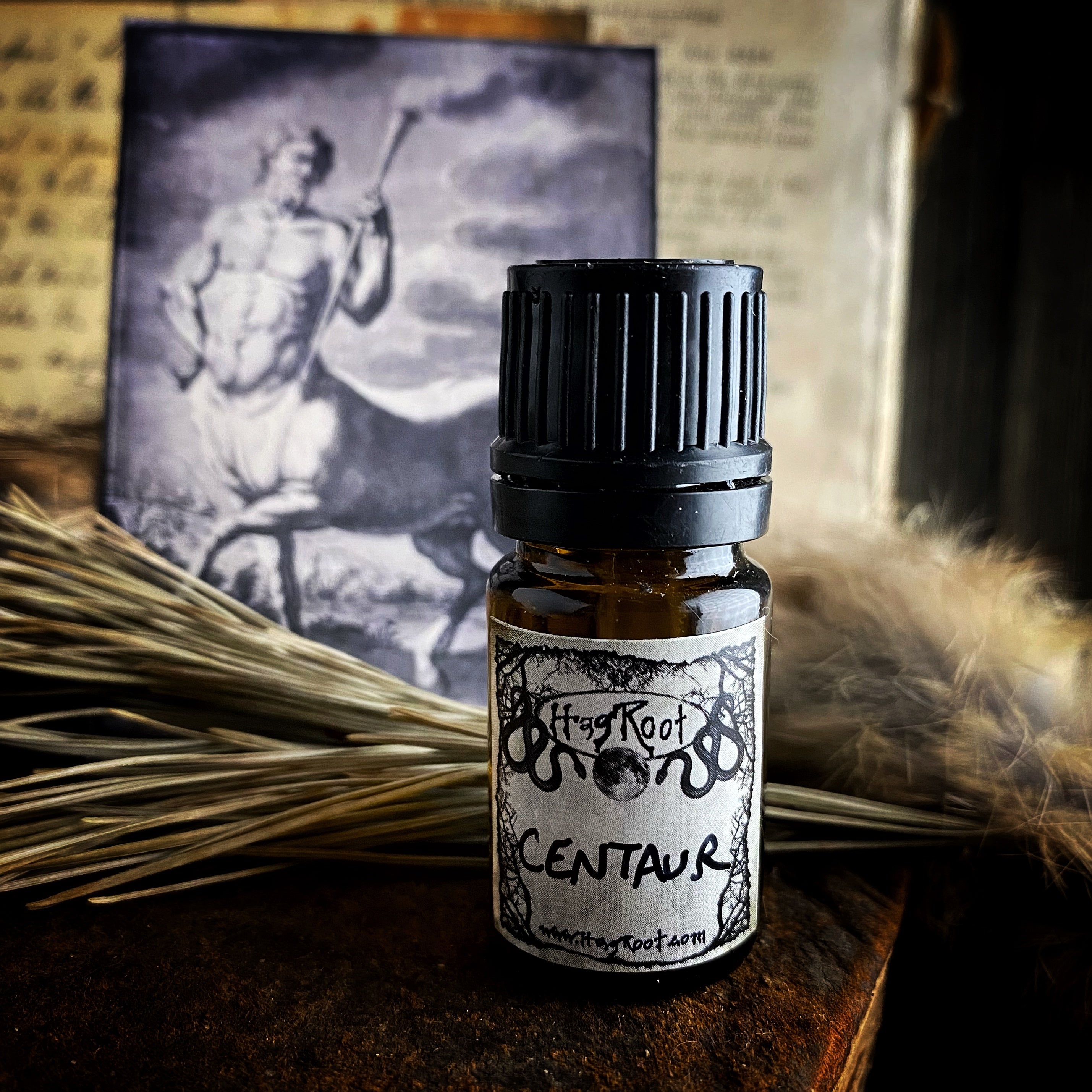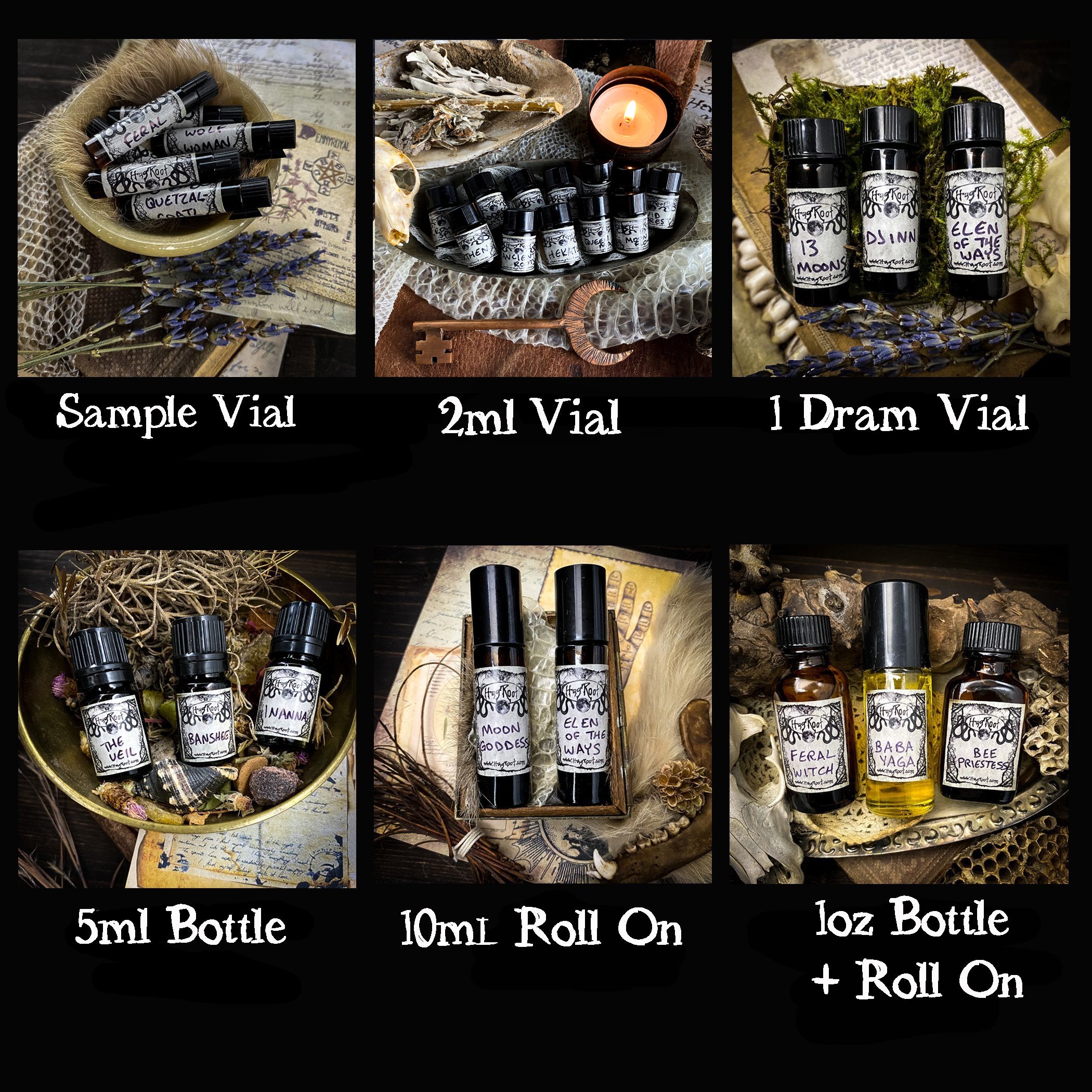 ---
∙∙••CENTAUR••∙∙
(Cedar, Vanilla, Galbanum, Vetiver, Cardamom, Sandalwood, Myrrh, Musk)


From the waist up, centaurs appear to be human and from the waist down they have the body of a horse. They are often seers, healers and mystics. The centaur Chiron was a teacher to humans. He taught us the arts of healing, astrology, music and medicine. Centaurs are spiritual beings and they view the world in terms of omens and signs and make their life choices based on what they feel guided towards.
Centaur is a mystical blend of cedar, warm vanilla, galbanum, earthy vetiver, spicy cardamom, sandalwood, myrrh resin and musk.
-X-X-X-X-X-X-X-X-X-X-X-X-
The oils that I create are intuitively blended to give you a unique and mystical experience. I use a variety of materials including plant absolutes, essential oils, fragrances, resins, botanical oils and natural essences from roots, flowers, herbs and stones. They are then blended into a carrier oil and are safe to use on the skin. They can be applied to the pulse points and worn as a perfume or cologne or used to anoint the body before a ritual or ceremony. I recommend infusing them with an intention before applying them to give them a personal energetic boost.
The Earth and it's inhabitants are sacred and I treat them as such. I work hard to keep my creations and packaging cruelty free, responsibly sourced and eco-friendly.
Sale price

$ 4.00
Regular price
(/)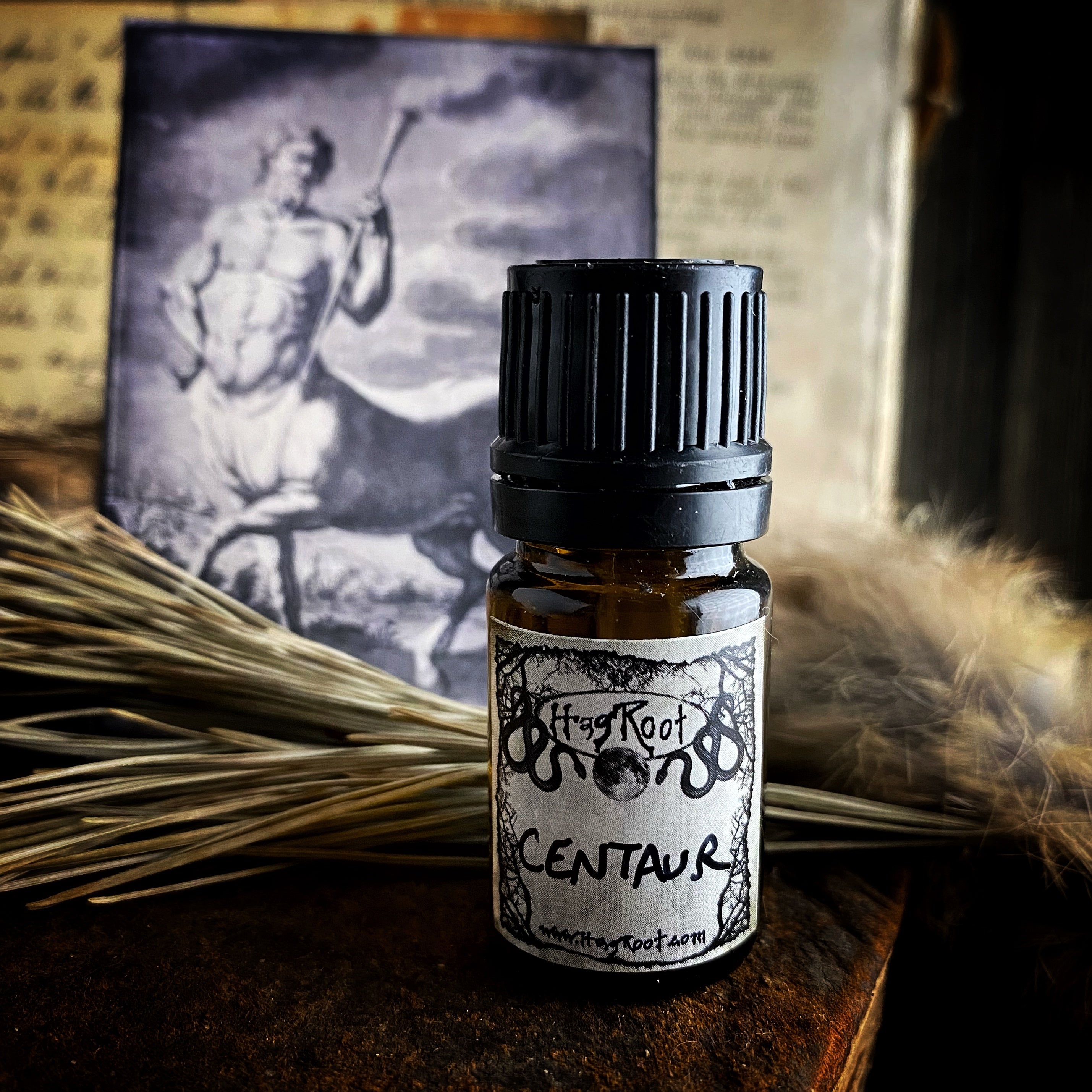 CENTAUR-(Cedar, Vanilla, Galbanum, Vetiver, Cardamom, Sandalwood, Myrrh, Musk)-Perfume, Cologne, Anointing, Ritual Oil
Sale price

$ 4.00
Regular price
Choose options