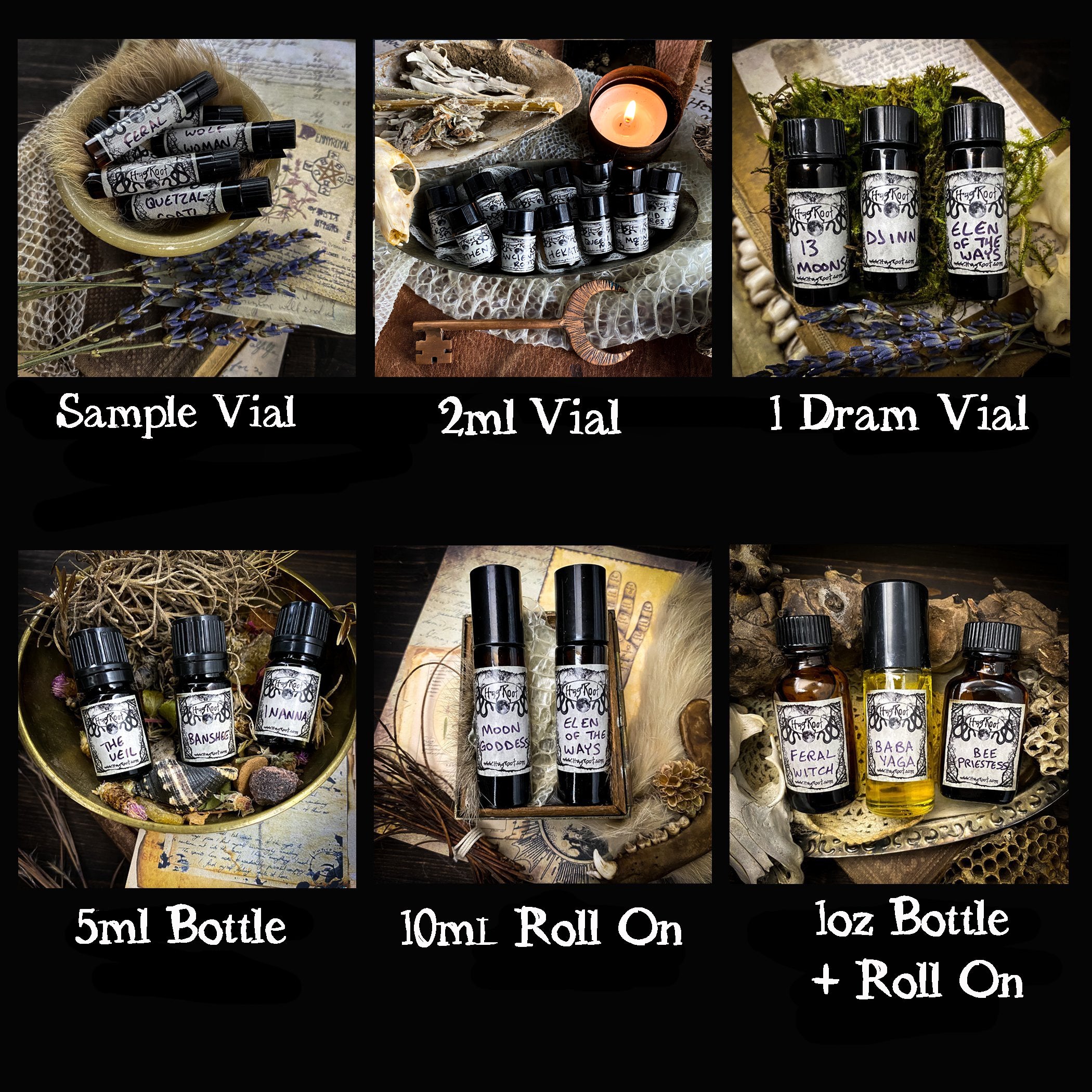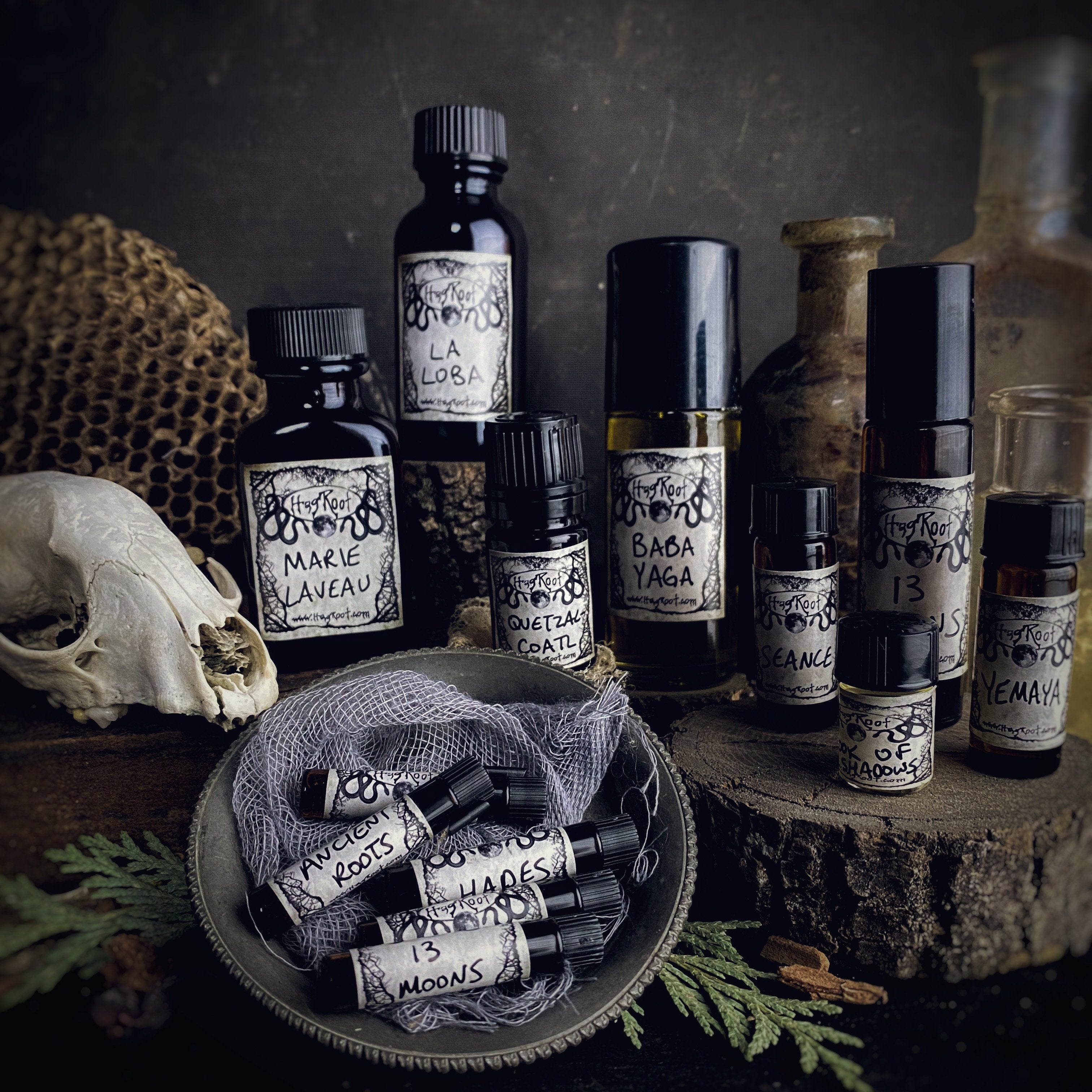 ---
∙∙••OBERON••∙∙
(Smoked Woods, Patchouli, Dirt, Sweet Offerings)

Oberon is the King of the Faeries and rules the Seelie Court with his wife, Titania. He is highly in tune with the forests and serves as their protector. Some say that he's the awakened spirit of nature. He's described as being an extremely handsome wingless faerie with wild eyes and skin that is tinted the color of the forest. He carries a large staff and is often adorned in leaves. It is said that if Oberon speaks to you while you are visiting his realm that you will have to remain there forever.
Oberon is a magical blend of smoked woods, earthy patchouli, fresh dirt and sweet offerings.
-X-X-X-X-X-X-X-X-X-X-X-X-
The oils that I create are intuitively blended to give you a unique and mystical experience. I use a variety of materials including plant absolutes, essential oils, fragrances, resins, botanical oils and natural essences from roots, flowers, herbs and stones. They are then blended into a carrier oil and are safe to use on the skin. They can be applied to the pulse points and worn as a perfume or cologne or used to anoint the body before a ritual or ceremony. I recommend infusing them with an intention before applying them to give them a personal energetic boost.
The Earth and it's inhabitants are sacred and I treat them as such. I work hard to keep my creations and packaging cruelty free, responsibly sourced and eco-friendly.
Sale price

$ 4.00
Regular price
(/)
OBERON-(Smoked Woods, Patchouli, Dirt, Sweet Offerings)-Perfume, Cologne, Anointing, Ritual Oil
Sale price

$ 4.00
Regular price
Choose options