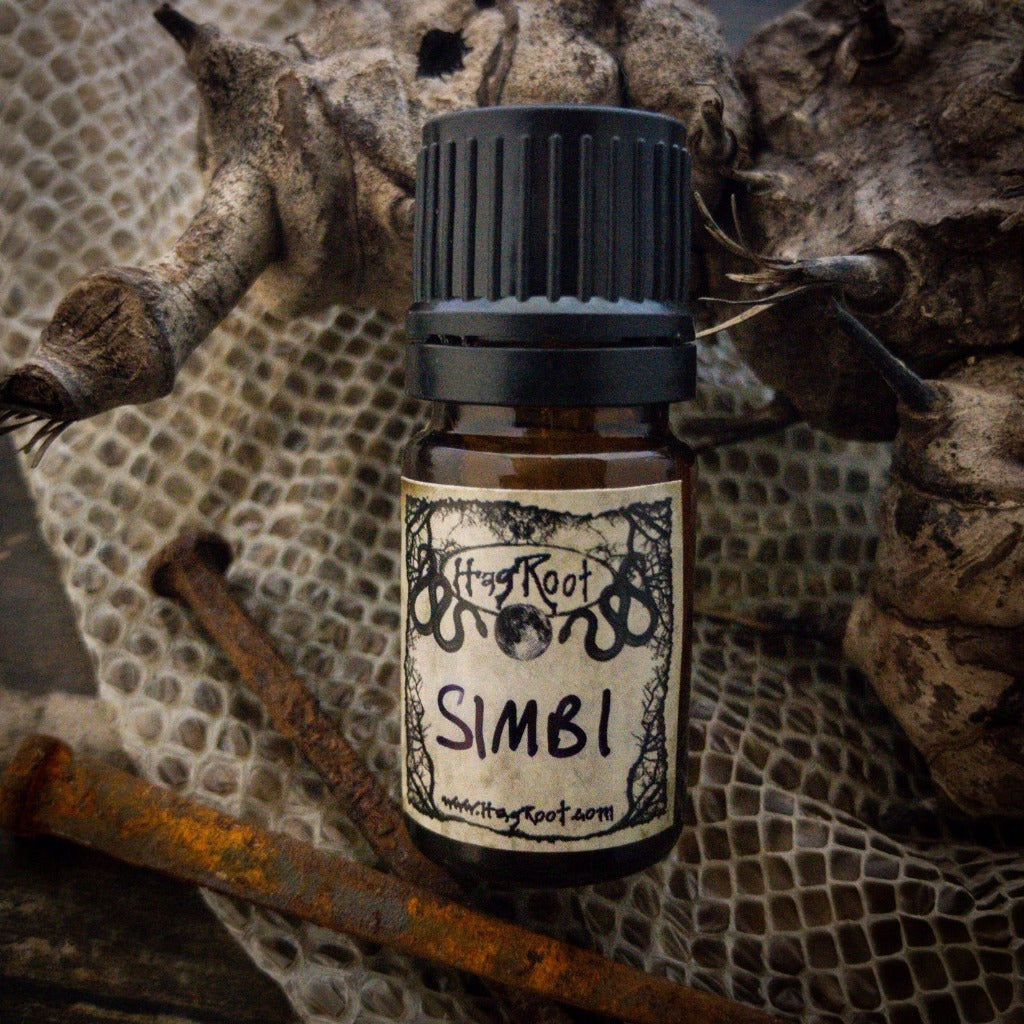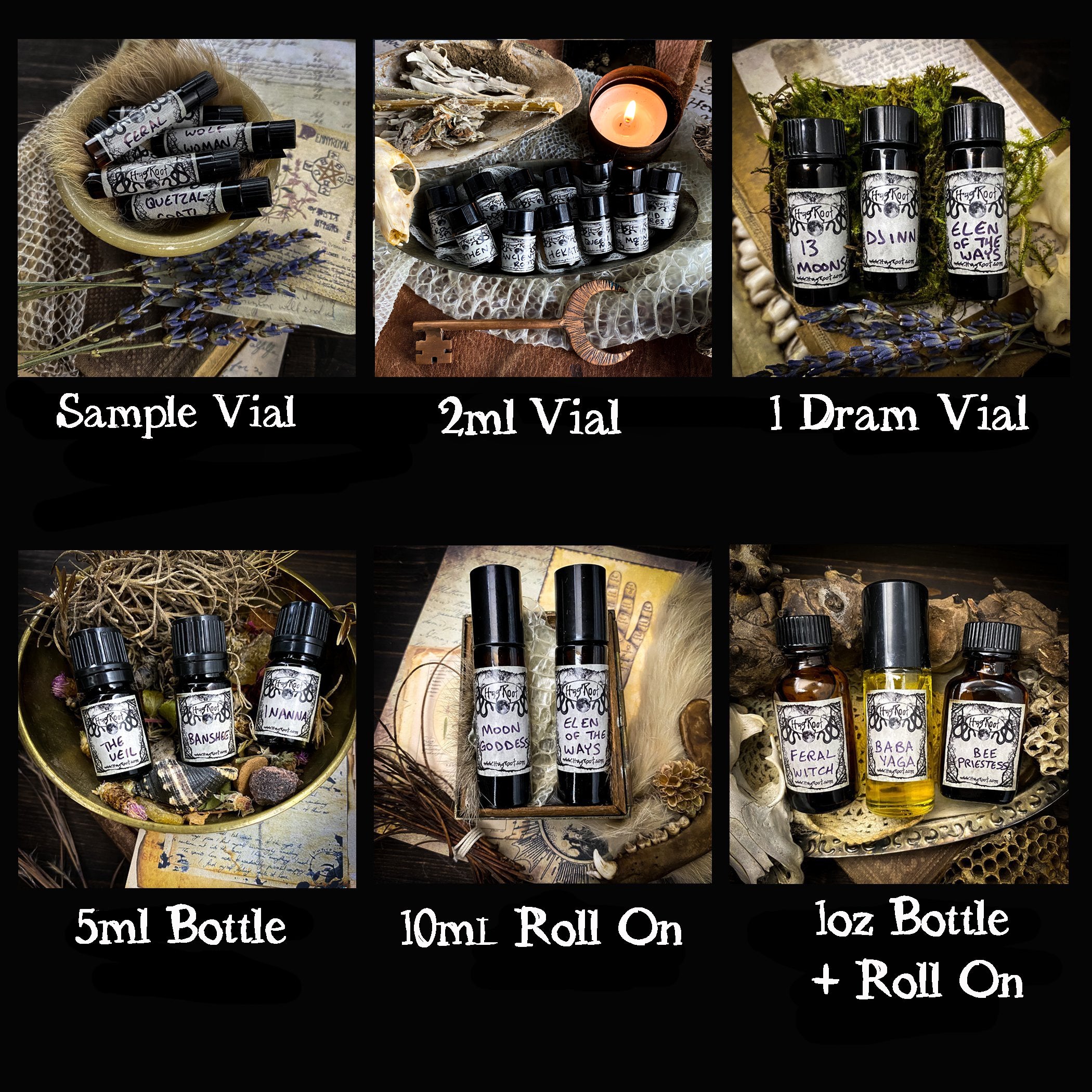 ---
∙∙••SIMBI••∙∙
(Vetiver, Oakmoss, Cedar, Patchouli, Musk, Tonka Bean)
Simbi is a shape shifting snake spirit who rules all aspects of magick. He is said to be among the greatest of all Vodou spirits. He is a healer, an herbalist and has the gift of clairvoyance. He rules water, emotions and energy. He is the protector of the rivers that separate the realms of the living and the dead.

Simbi is a road opener. He removes obstacles from our paths and aids in communication. He can also enlighten us on the use of medicinal herbs and natural healing.
Simbi is a powerful blend of mystical vetiver, oakmoss, sacred cedar, earthy patchouli, wild musk and tonka bean.

-X-X-X-X-X-X-X-X-X-X-X-X-
The oils that I create are intuitively blended to give you a unique and mystical experience. I use a variety of materials including plant absolutes, essential oils, fragrances, resins, botanical oils and natural essences from roots, flowers, herbs and stones. They are then blended into a carrier oil and are safe to use on the skin. They can be applied to the pulse points and worn as a perfume or cologne or used to anoint the body before a ritual or ceremony. I recommend infusing them with an intention before applying them to give them a personal energetic boost.
The Earth and it's inhabitants are sacred and I treat them as such. I work hard to keep my creations and packaging cruelty free, responsibly sourced and eco-friendly.
Sale price

$ 4.00
Regular price
(/)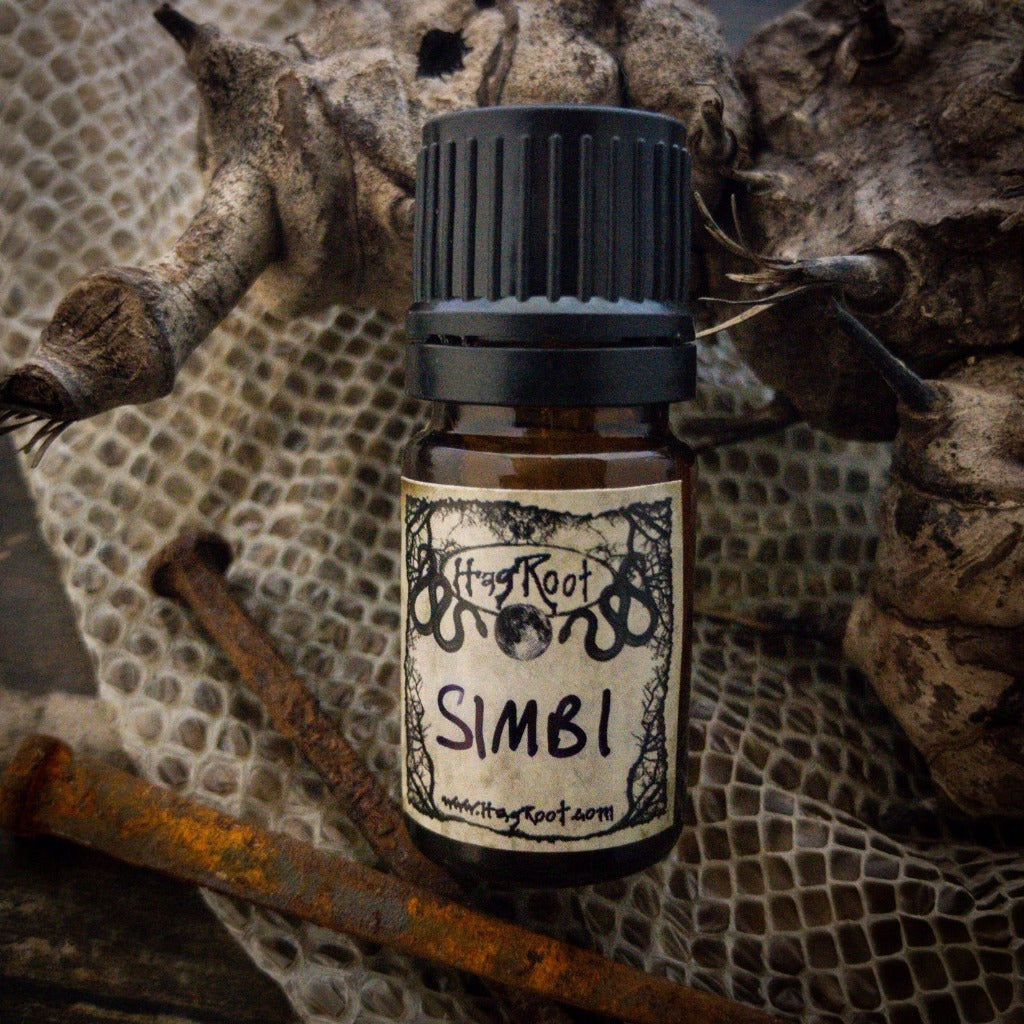 SIMBI-(Vetiver, Oakmoss, Cedar, Patchouli, Musk, Tonka Bean)-Perfume, Cologne, Anointing, Ritual Oil
Sale price

$ 4.00
Regular price
Choose options