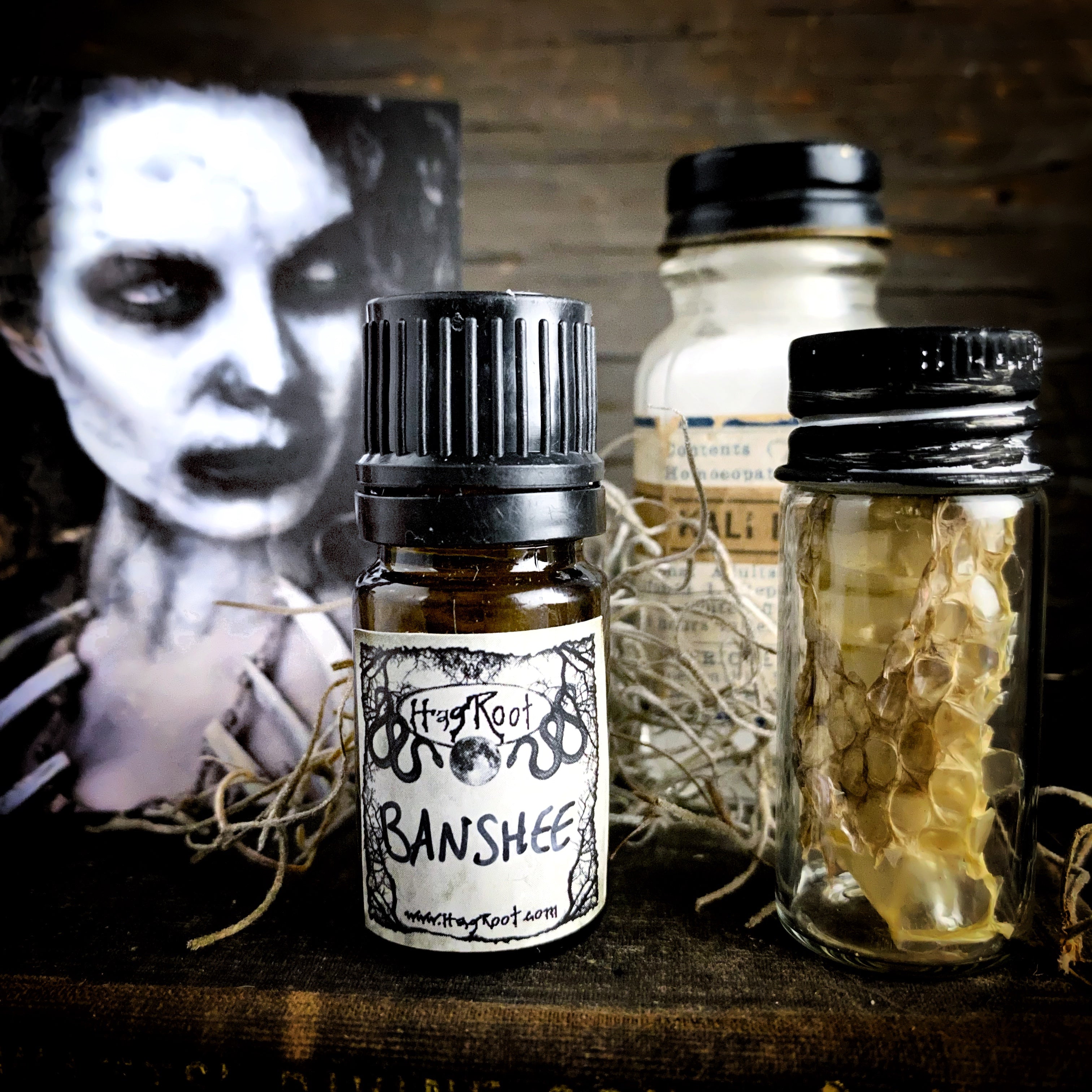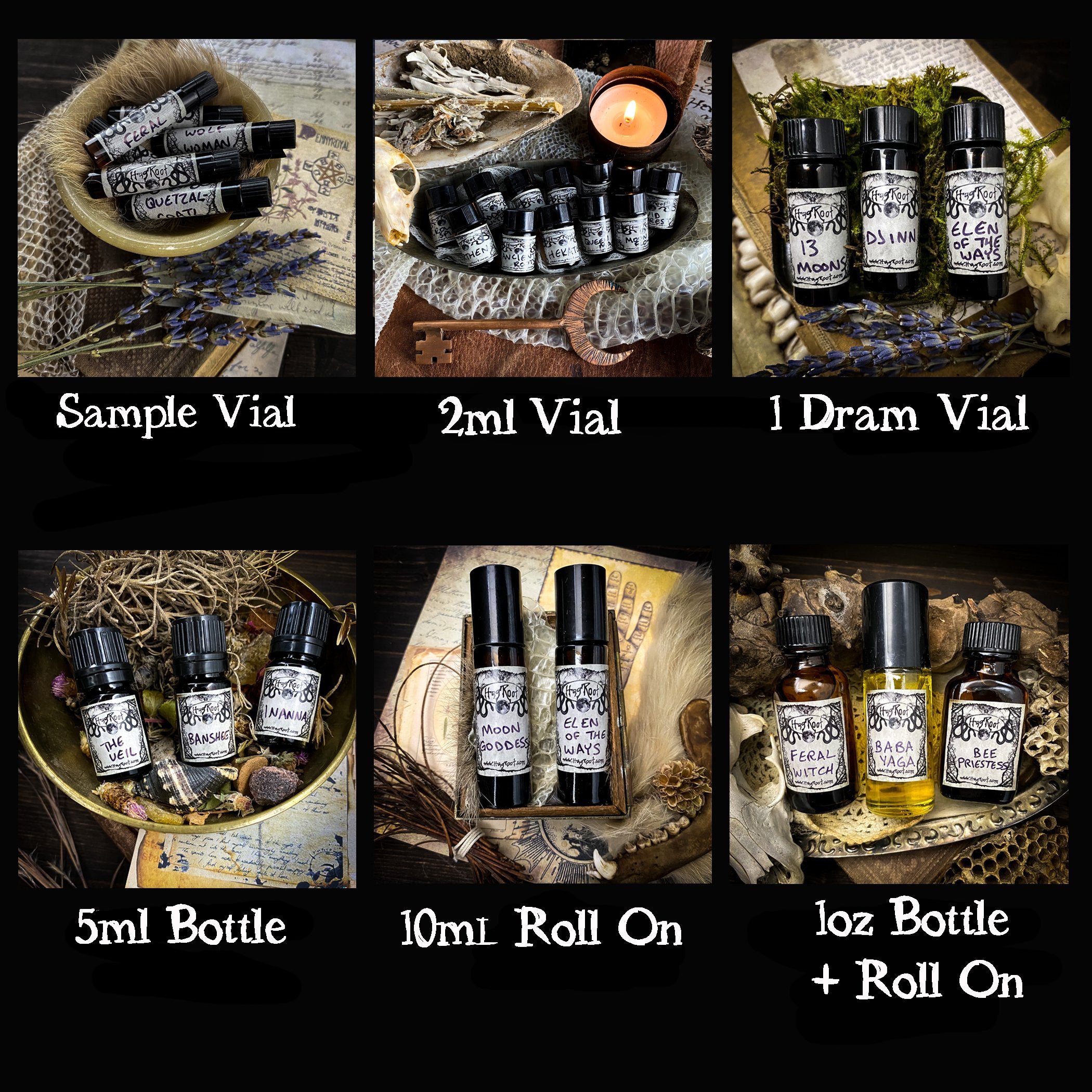 ---
∙∙••BANSHEE••∙∙
(Sacred Spices, Dark Cacao, Musk, AgarWood, Amber Resin, Fig)
The Banshee, also known as the Bean Sidhe, can be heard wailing the most haunting songs on the darkest of nights while she cries tears of blood.
The Banshee are known as messengers of the Underworld. Some people believe that the cries of the Banshee foretell doom, destruction, and death, while others think that her cries are from her mourning the humans that have passed. She's been known to warn humans and even try to heal them so that they may avoid death.

The Banshee is a shapeshifter and can appear in many forms. Some have seen her as a ghost-like fairy and others have described her as a cloaked hag. The Banshee are sometimes thought to be the cursed spirits of women.
This oil is a haunting blend of sacred spices, dark cacao, soft musk, ripe figs, resinous agar wood and sweet amber.
-X-X-X-X-X-X-X-X-X-X-X-X-
The oils that I create are intuitively blended to give you a unique and mystical experience. I use a variety of materials including plant absolutes, essential oils, fragrances, resins, botanical oils and natural essences from roots, flowers, herbs and stones. They are then blended into a carrier oil and are safe to use on the skin. They can be applied to the pulse points and worn as a perfume or cologne or used to anoint the body before a ritual or ceremony. I recommend infusing them with an intention before applying them to give them a personal energetic boost.
The Earth and it's inhabitants are sacred and I treat them as such. I work hard to keep my creations and packaging cruelty free, responsibly sourced and eco-friendly.
Sale price

$ 4.00
Regular price
(/)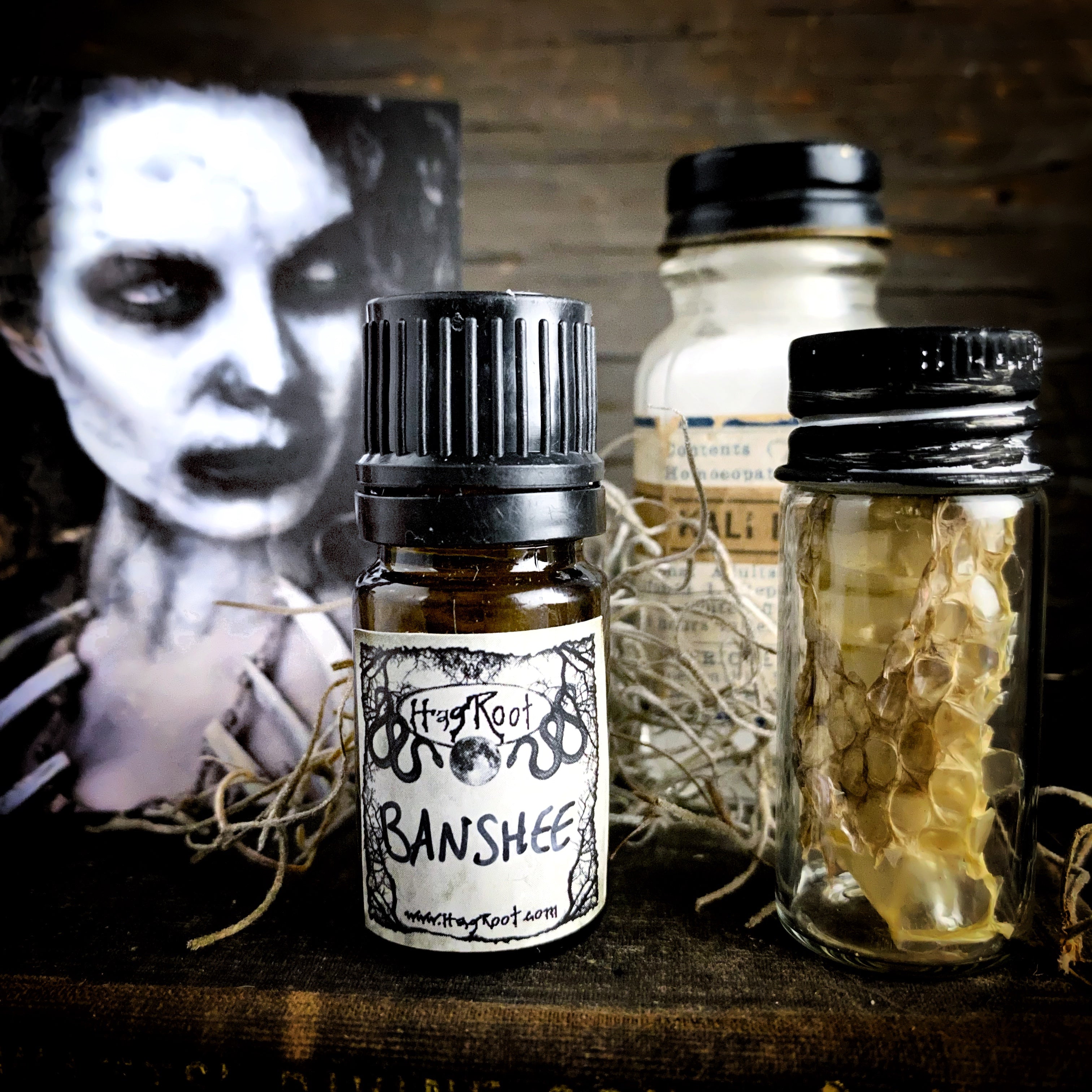 BANSHEE-(Sacred Spices, Dark Cacao, Musk, AgarWood, Amber Resin, Fig)-Perfume, Cologne, Anointing, Ritual Oil
Sale price

$ 4.00
Regular price
Choose options