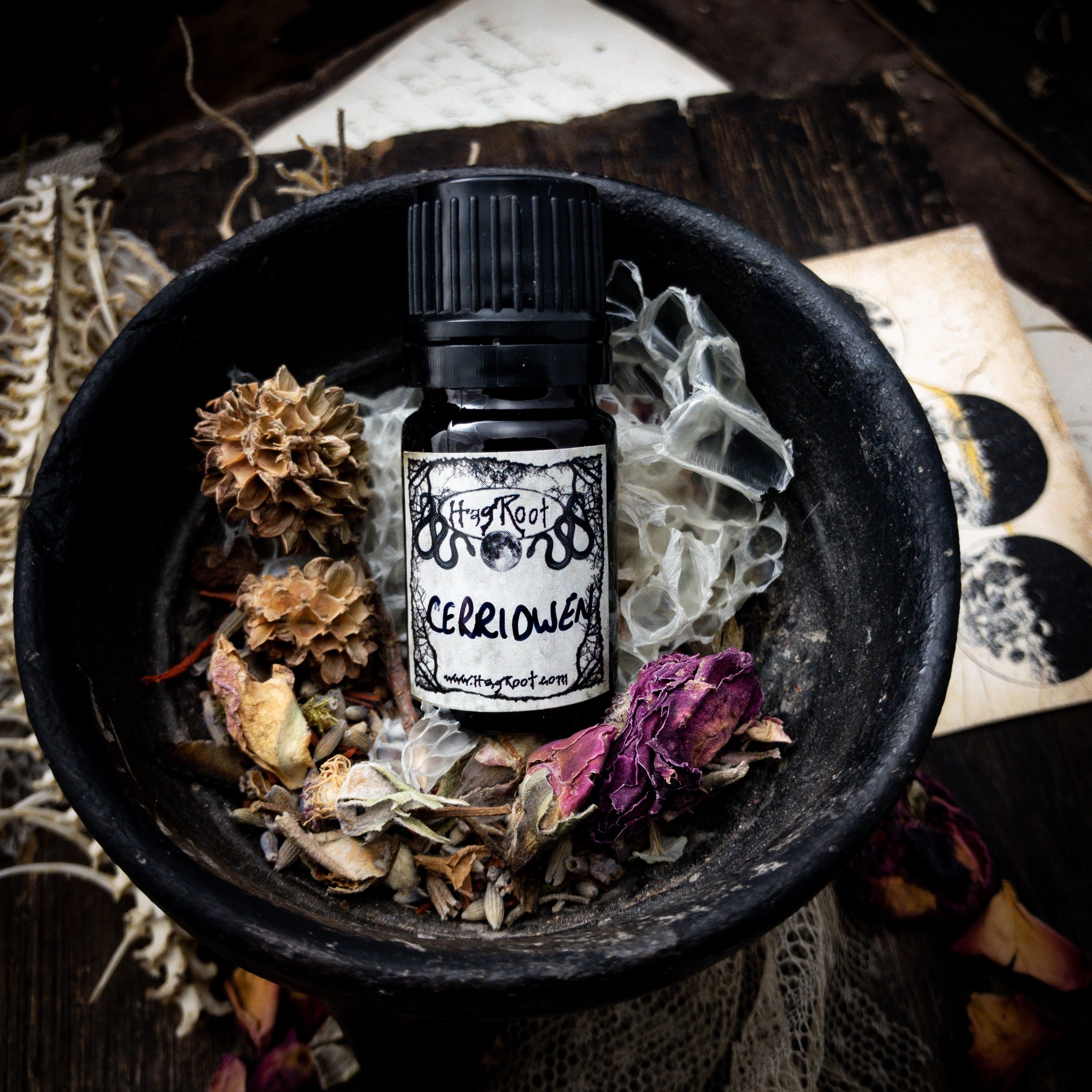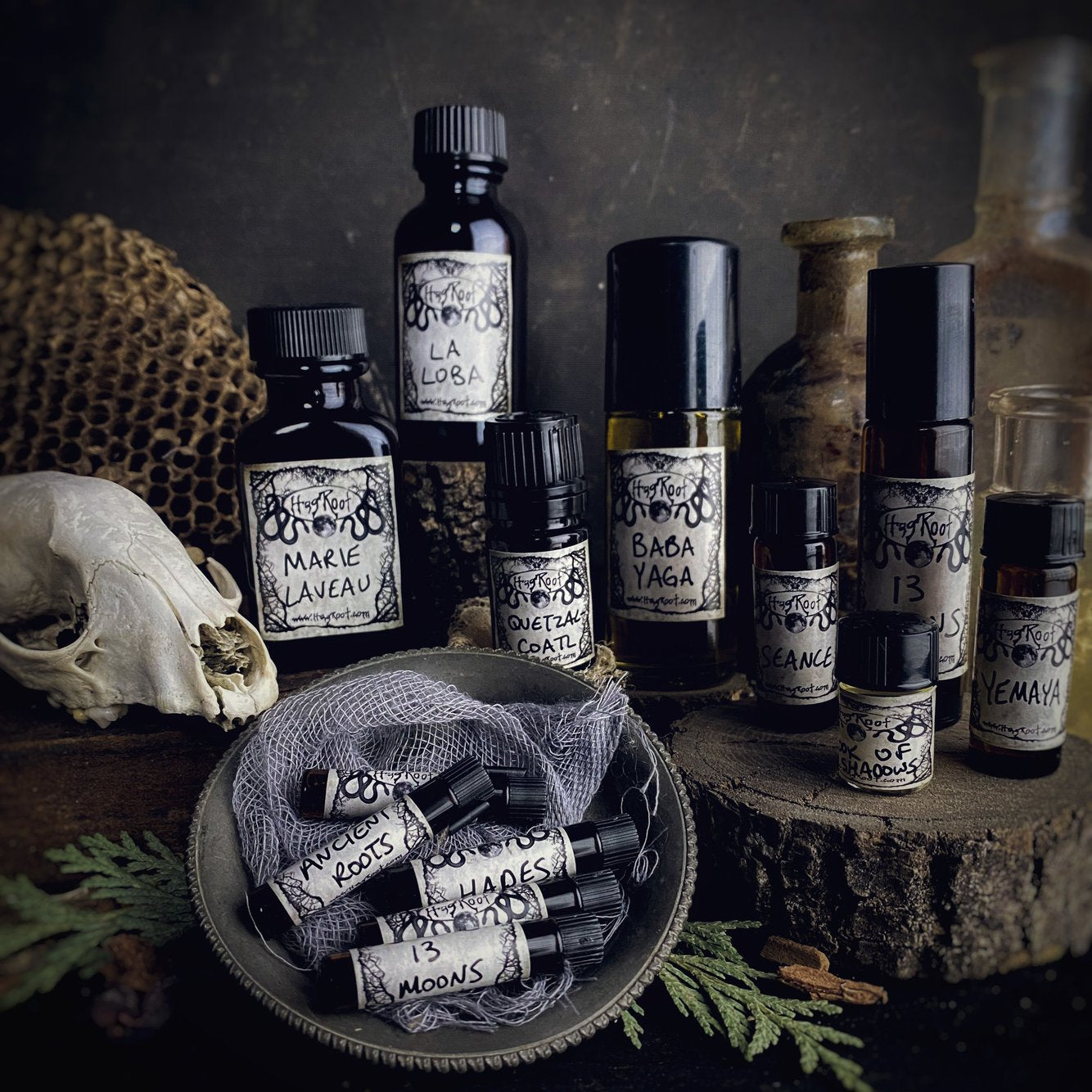 ---
∙∙••CERRIDWEN••∙∙
(Patchouli, Frankincense, Cauldron Smoke, Dark Chocolate, Moss, Vetiver)


Cerridwen is a fierce shapeshifting goddess of power, wisdom, herbs, moon magick, prophetic visions and transformation.
She is the keeper of the cauldron of knowledge and is a powerful goddess to seek out when you are wanting to see your past lives or are seeking courage, wisdom, creative inspiration and rebirth.
This cauldron brewed potion is made up of the darkest of chocolates, frankincense tears, earthy patchouli, vetiver, green moss cauldron smoke. and is the perfect perfume or anointing oil for when you wish to bring out your inner dark goddess or journey deep into the cauldron of knowing.
-X-X-X-X-X-X-X-X-X-X-X-X-
The oils that I create are intuitively blended to give you a unique and mystical experience. I use a variety of materials including plant absolutes, essential oils, fragrances, resins, botanical oils and natural essences from roots, flowers, herbs and stones. They are then blended into a carrier oil and are safe to use on the skin. They can be applied to the pulse points and worn as a perfume or cologne or used to anoint the body before a ritual or ceremony. I recommend infusing them with an intention before applying them to give them a personal energetic boost.
The Earth and it's inhabitants are sacred and I treat them as such. I work hard to keep my creations and packaging cruelty free, responsibly sourced and eco-friendly.
Sale price

$ 4.00
Regular price
(/)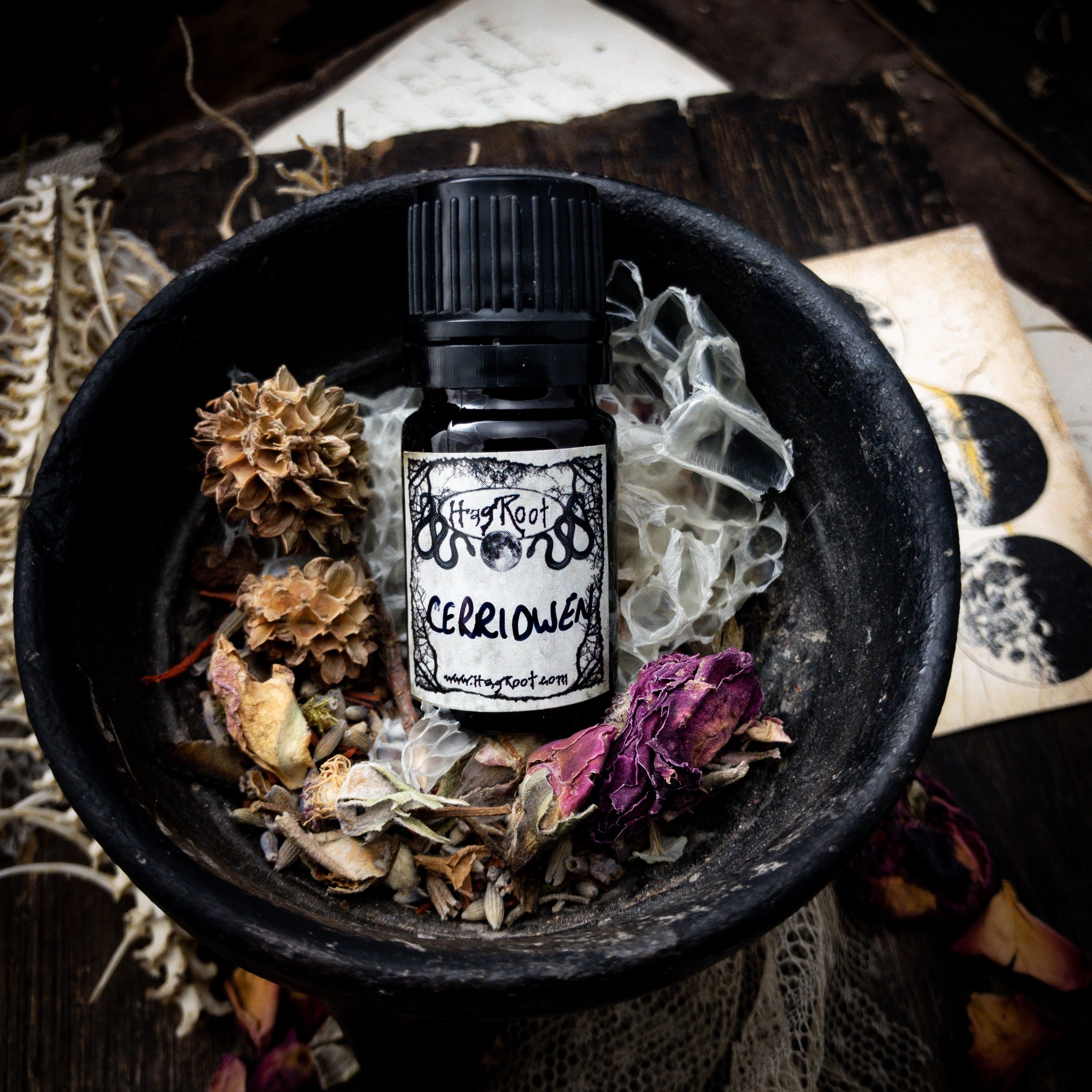 CERRIDWEN-(Patchouli, Frankincense, Cauldron Smoke, Dark Chocolate, Moss, Vetiver)-Perfume, Cologne, Anointing, Ritual Oil
Sale price

$ 4.00
Regular price
Choose options