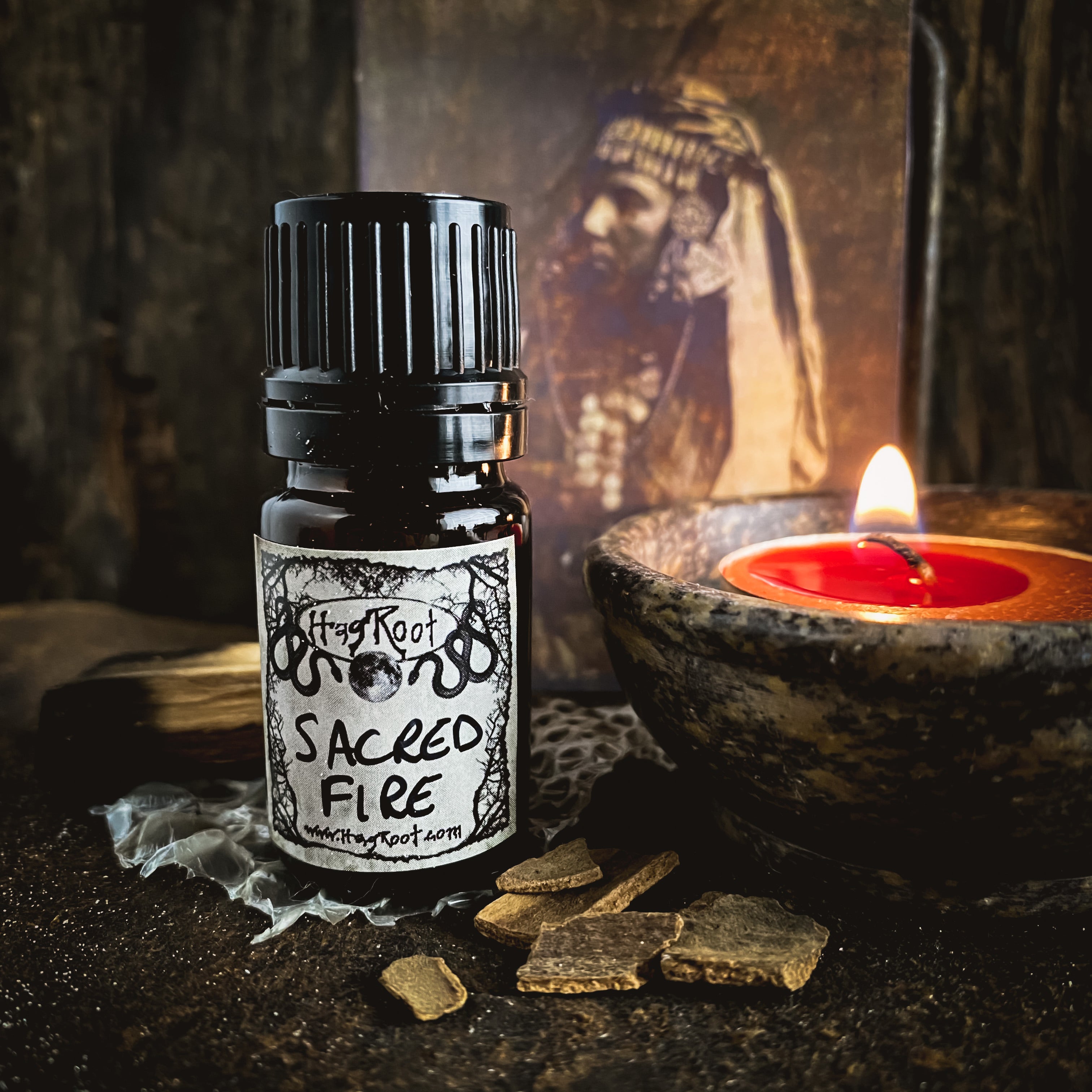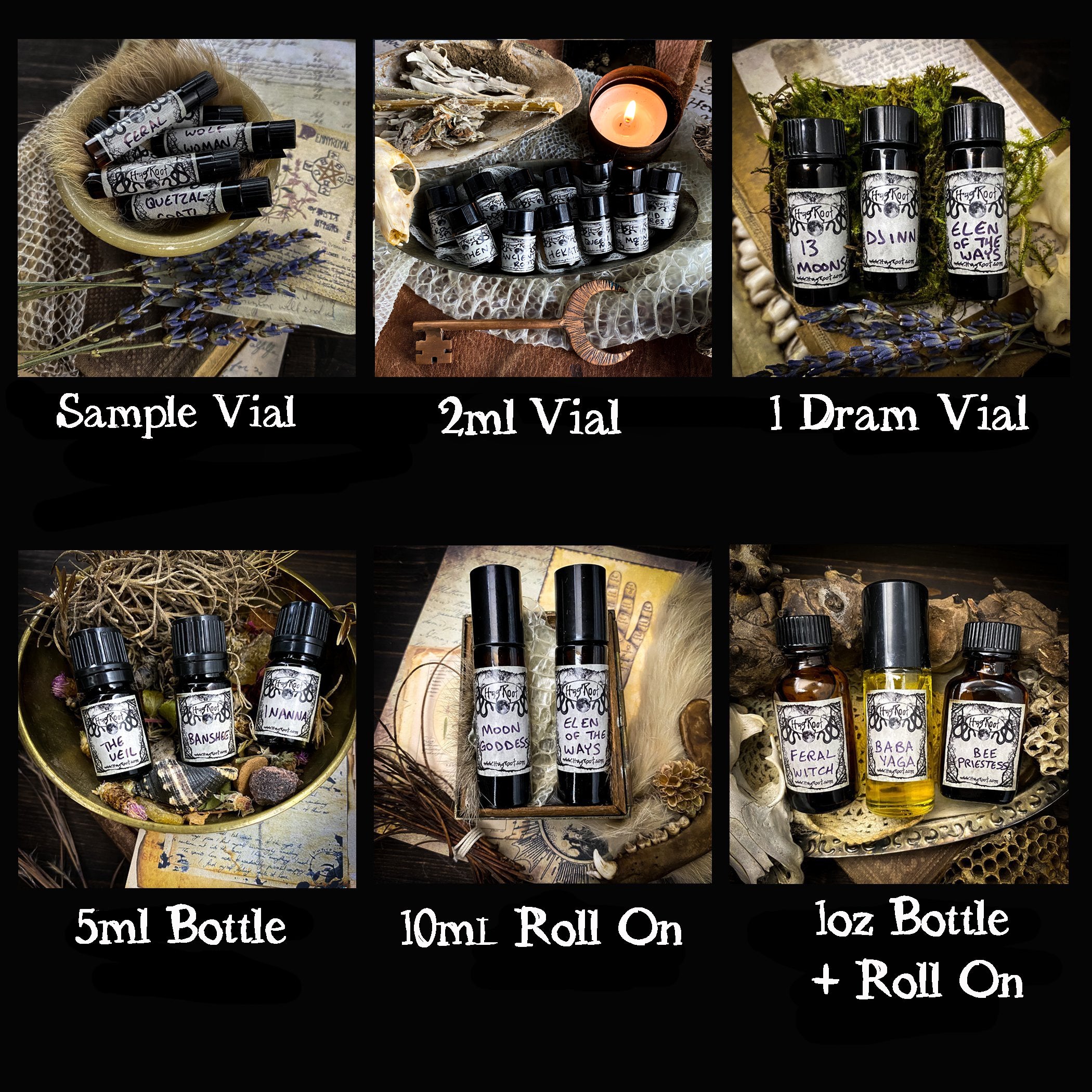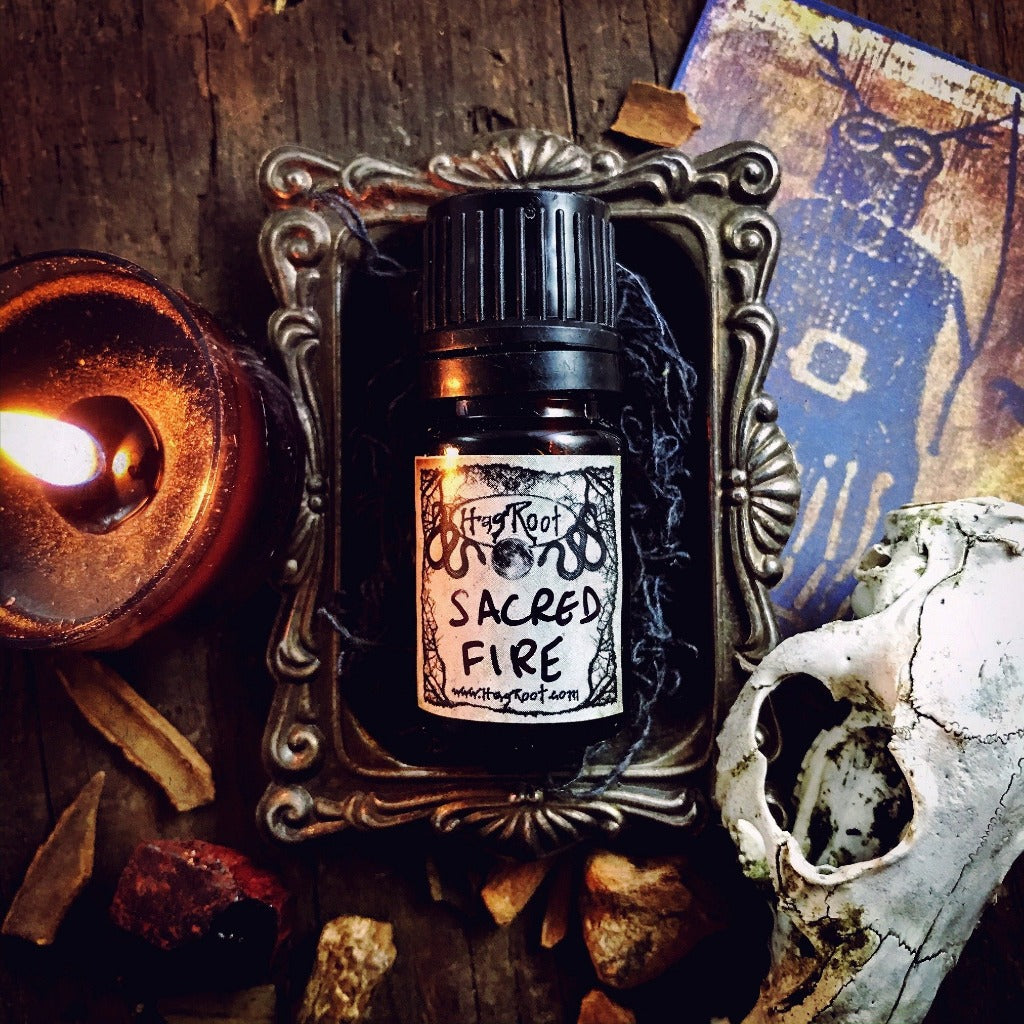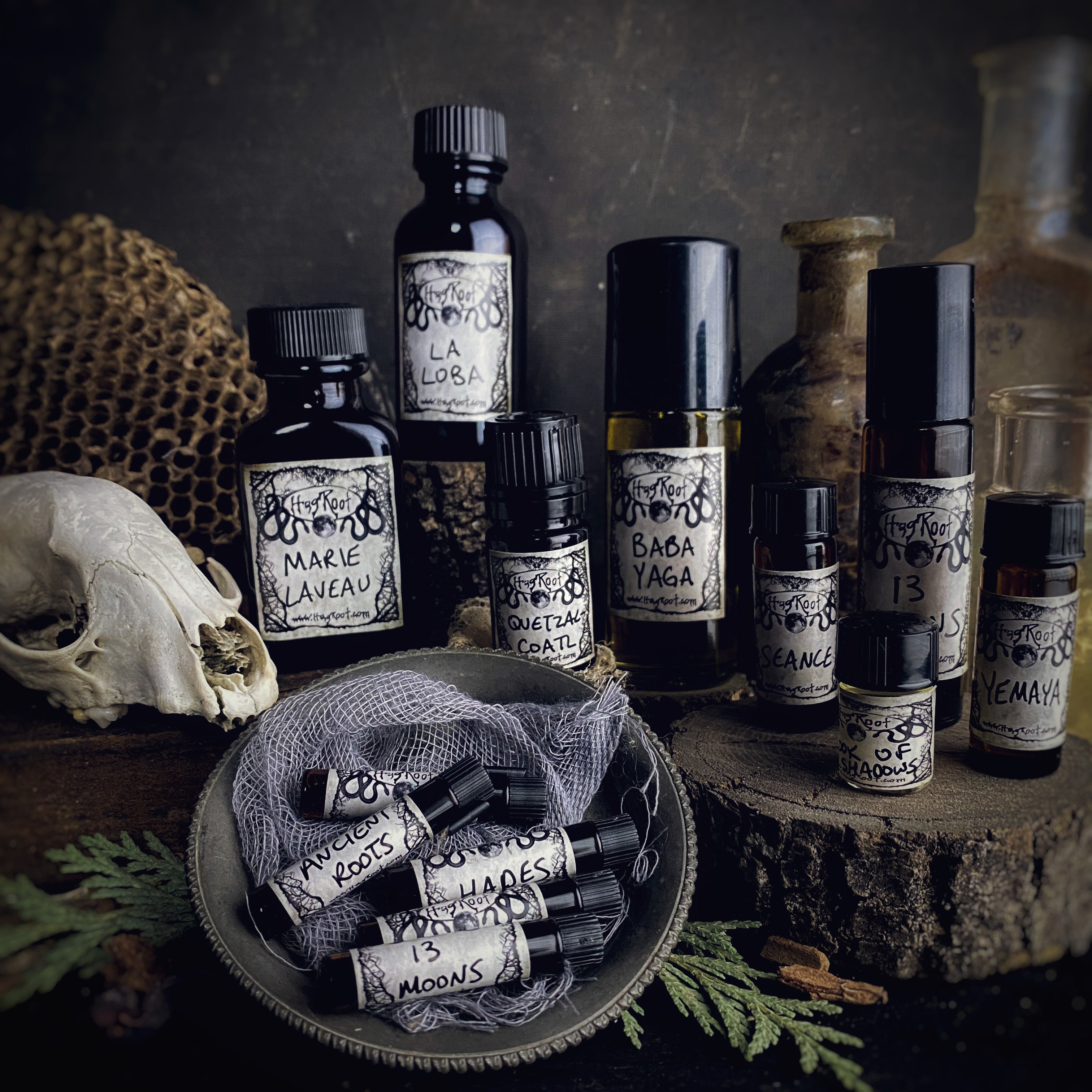 ---
∙∙••SACRED FIRE••∙∙
(Smoked Wood, Rich Spices, Dark Florals)


Sacred Fire is a smoky, ancient ritual that connects you to the magic and wisdom of the ancestors. It brings out your sacred fire, your passion and your hidden power. This oil is beneficial for when you want to release what is holding you back from your true happiness and living your soul's calling. 
Sacred Fire is a beautiful, ritualistic blend of smoked wood, hearty spices and dark florals. 


-X-X-X-X-X-X-X-X-X-X-X-X-
The oils that I create are intuitively blended to give you a unique and mystical experience. I use a variety of materials including plant absolutes, essential oils, fragrances, resins, botanical oils and natural essences from roots, flowers, herbs and stones. They are then blended into a carrier oil and are safe to use on the skin. They can be applied to the pulse points and worn as a perfume or cologne or used to anoint the body before a ritual or ceremony. I recommend infusing them with an intention before applying them to give them a personal energetic boost.
The Earth and it's inhabitants are sacred and I treat them as such. I work hard to keep my creations and packaging cruelty free, responsibly sourced and eco-friendly.
Sale price

$ 4.00
Regular price
(/)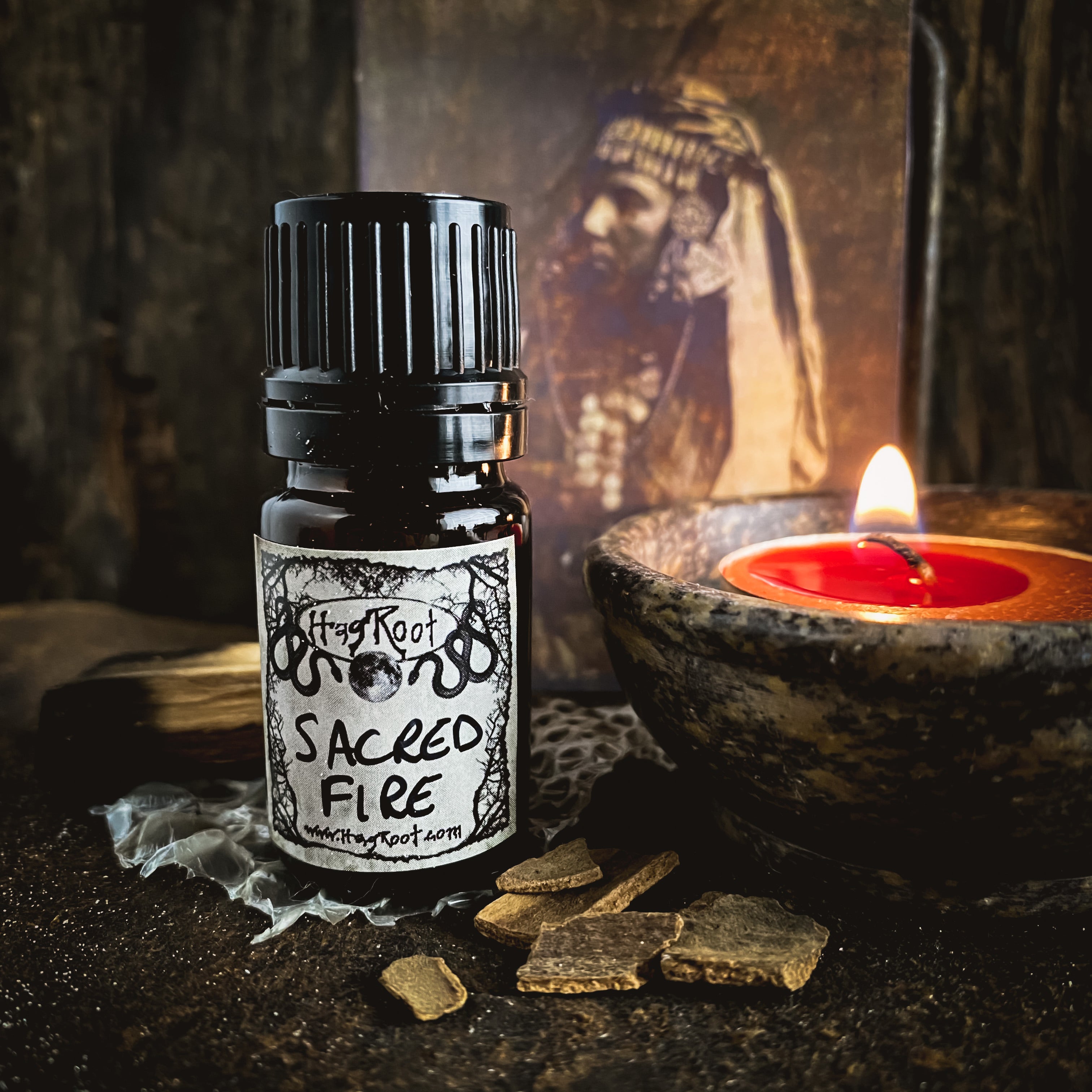 SACRED FIRE-(Smoked Wood, Rich Spices, Dark Florals)-Perfume, Cologne, Anointing, Ritual Oil
Sale price

$ 4.00
Regular price
Choose options