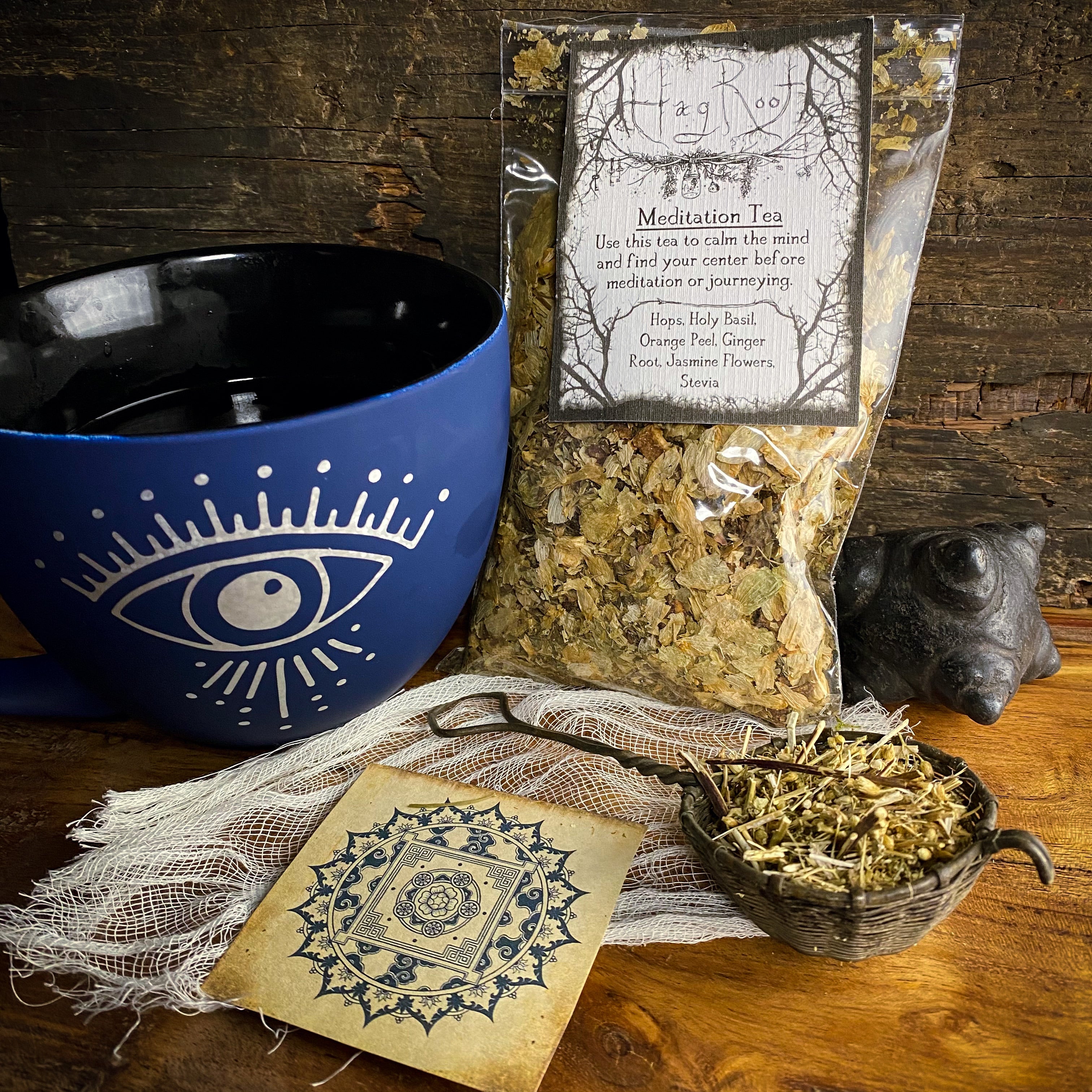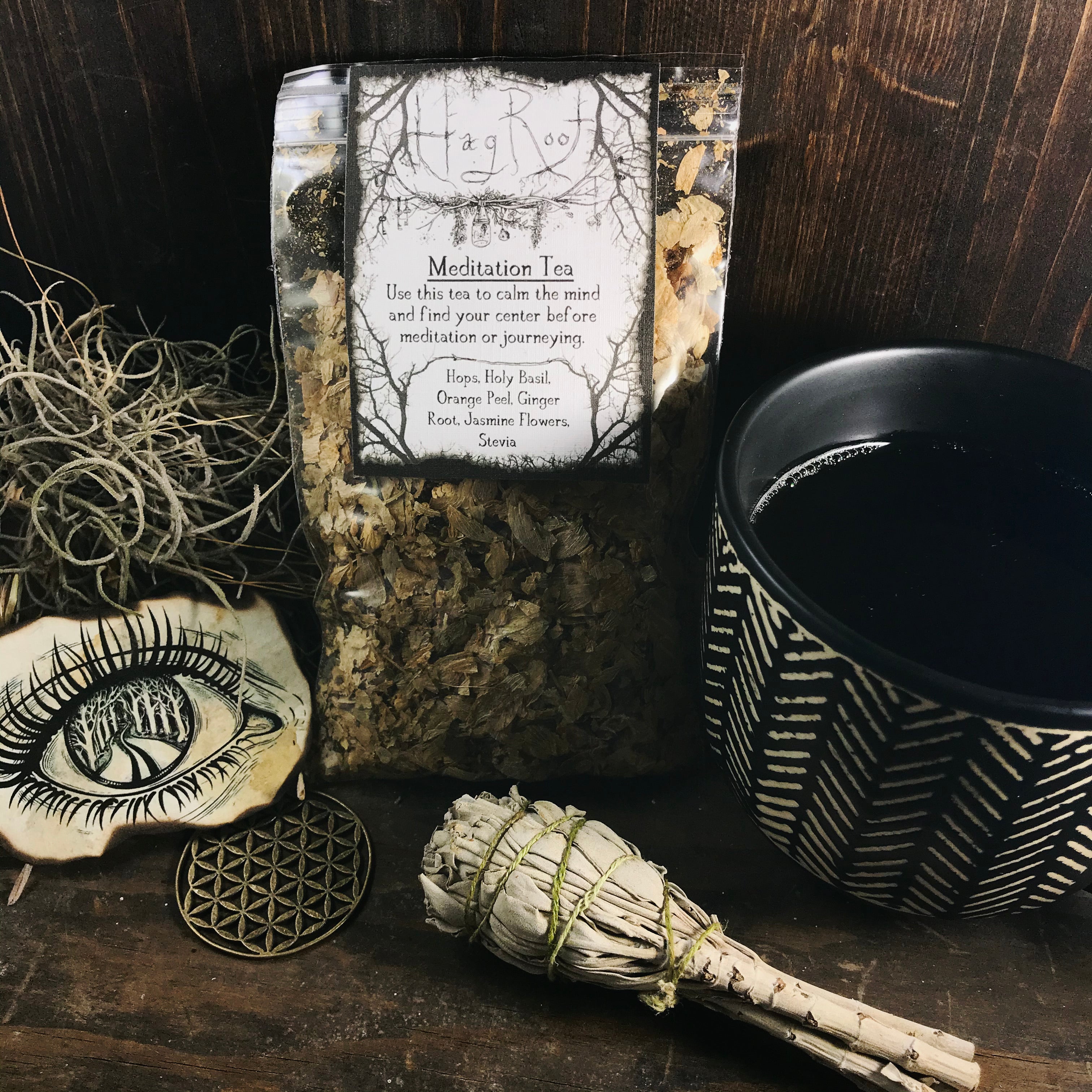 ---
∙∙••Meditation Tea••∙∙
(Hops, Holy Basil, Orange Peel, Ginger, Jasmine Flowers, Stevia)

Meditation is extremely beneficial to your spiritual growth and well-being. Your body, mind and soul need you to consciously take time out of your day to be still, relax and listen to what your soul and the universe has to tell you.

Meditation opens you to a place where you can strengthen your communication to yourself and the divine.

This tea is a calming and enlightening blend of hops, holy basil, orange peel, ginger and stevia.


Hops relieves muscle spasms, sedative and promotes serenity and brings beneficial dreams.
Holy basil relieves stress, anxiety and pain.
Orange peel enhances divination, opens the mind and the senses, raises your vibration and renews your energy
.
Ginger promotes confidence and raises the spirits.
Jasmine flowers aid in clairvoyance and enhances prophetic dreams by balancing the crown and soul star chakra. They also cleanse the aura of dark debris.
Stevia lifts your spirits and promotes health and well-being.
All of my teas are conjured up with a naturally charged blend of sustainably sourced herbs and flowers that are chosen for their specific healing and magickal properties. 
I use sustainable, fair trade and organic ingredients whenever possible. 
Your tea will arrive packaged in a resealable bag that is made from plants and is 100% biodegradable.
There is enough tea in each bag to make approximately 15-20 cups of tea.
To Use: Put 1 teaspoon of tea in a tea strainer and place in an 8oz cup of boiling water.
Steep 5-10 minutes in a covered cup for maximum benefits. 


~CAFFEINE FREE ~ GLUTEN FREE ~ VEGAN~
Sale price

$ 9.00
Regular price
(/)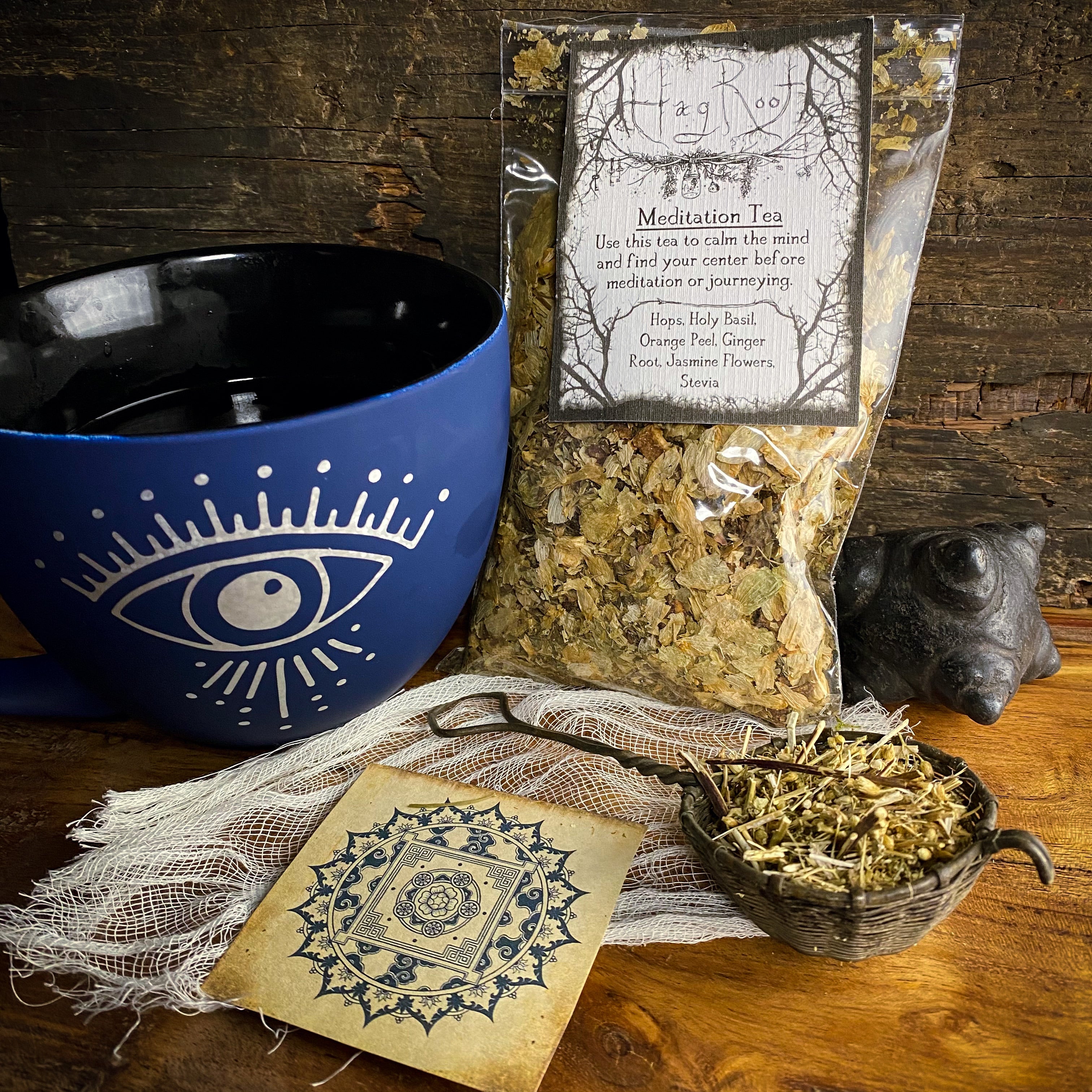 Meditation Tea - Loose Leaf Herbal Tea
Sale price

$ 9.00
Regular price
Choose options